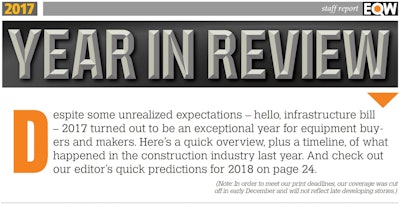 2017's Top Newsmaker: Deere buys Wirtgen
After identifying Wirtgen as an attractive strategic fit several years ago, John Deere pulled the trigger in a surprise move this June, buying German equipment manufacturer Wirtgen Group. The all-cash $5.2 billion deal gave Deere access to Wirtgen's deep roots in roadbuilding and quarry equipment markets. The deal also made Deere the first manufacturer to offer crushing and screening as well as mobile equipment. In the acquisition announcement, Deere said it would maintain Wirtgen's brands – Hamm, Vogele, Wirtgen, Kleeman and Benninghoven – along with its manufacturing footprint, employees and distribution network.
Cat shocks Peoria
The 107-year intertwining of Caterpillar and Peoria, Illinois, suffered a break in January when the company announced it would relocate its headquarters to the Chicago area. The move – involving about 300 executives and support personnel – put a definite end to the announced downtown three-tower headquarters riverfront complex, announced in 2015.
Atlas Copco's busy January
January was a busy month for Atlas Copco last year. It announced it was selling its Dynapac line of pavers, planers and rollers to Fayat Group, parent of Bomag. Then the board proposed separating out its Mining and Rock Excavation Technique Business Area and its Construction Tools Division to create a new company dedicated to mining and civil engineering customers. The new company, eventually called Epiroc, is expected to be listed on the Nasdaq Stockholm stock exchange in mid-2018. Atlas Copco will retain its air compressor and vacuum businesses.
---
Rental continues to soar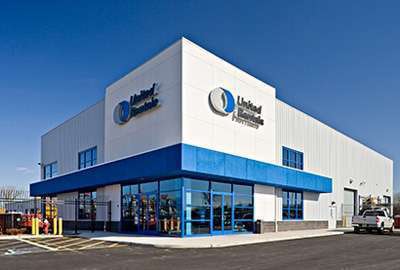 HercRentals, H&E Equipment Services and United Rentals all reported strong third quarters, serving to underscore the American Rental Association's forecast that construction/industrial equipment rental revenue would grow at a compounded annual growth rate of 4.1 percent between 2017 and 2021, to $40.4 billion.
United Rentals buying spree
United Rentals upped the ante in August for Neff Corporation, offering almost $4 per share more than suitor H&E Equipment Service and snagged the deal. It was the second big acquisition for United Rentals, which spent $965 million for NES Rental Holdings in April. Also, in August, United bought Cummins' mobile rental generator fleet.
---
The 2017 Timeline (continues throughout)
Our feet are still hurting
ConExpo, the industry's every-third-year extravaganza, featured an all new Tech Experience with a showstopper 3D-printed compact excavator. Show stats reflected sunny skies and moods: 128,000 attendees, plus a record-breaking 2,800 exhibitors and 2.8 million net square feet of exhibits.
Data and more data
The big story in the heavy equipment industry continues to be all about data. Specifically, the data coming off your machine's telematics and how that data can become a key part of your overall jobsite management picture, not to mention a manufacturer's profit statement. Cat, for one, has been direct about its intentions on this front. "Instead of Cat being a brand on the jobsite, we're pushing to make it the jobsite brand," said Cat's Paolo Fellin at ConExpo.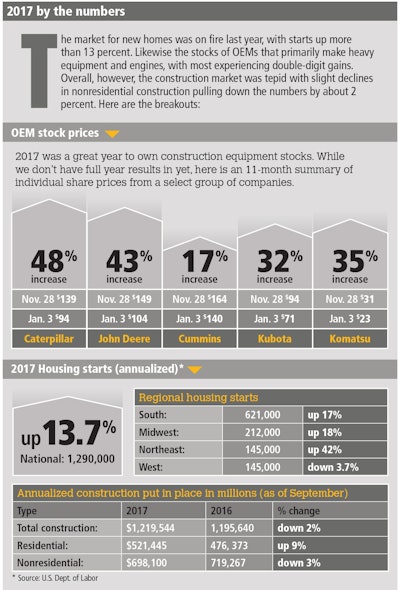 Parts, parts and more parts
John Deere, JLG and Volvo used ConExpo to announce new parts initiatives. Deere's Big Part Promise guarantees critical parts by the end of the business day, or they're free. JLG's MaxQuip parts line supplies users with competitive model parts, and Volvo's 24-Hour Parts Guarantee ensures delivery of parts within 24 hours of the order. In November, Cat launched its Yellowmark aftermarket brand, aimed at customers looking for lower-cost parts, particularly for older equipment.
Silica dust rules arrive
After years of discussions, appeals and delays, the U.S. Occupational Safety and Health Administration began enforcing its new rules designed to reduce the amount of crystalline silica dust on construction worksites by 80 percent, on average, per 8-hour work shift. The rules were scheduled to take effect in June but were delayed until September 23rd for OSHA to fine-tune compliance guidelines. The goal is to reduce and prevent lung cancer, silicosis and other respiratory ailments caused by overexposure to crystalline silica, a common chemical compound found in rock, concrete and brick.
Georgia opens interstate bridge in 45 days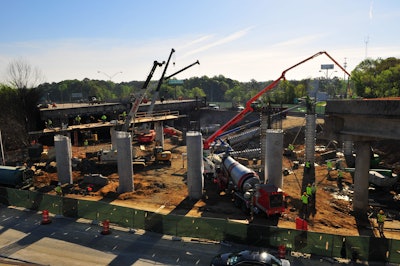 Facing catastrophic traffic snarls after an I-85 bridge in Atlanta was destroyed by fire, Georgia and federal transportation officials smoothed the engineering and regulatory path for contractor C. W. Matthews to complete a replacement overpass more than a month ahead of time. In addition to being a showcase for Accelerated Bridge Construction methods, the incident prompted state DOTs across the nation to assess their current under-bridge material storage practices.
---
Cat changes nomenclature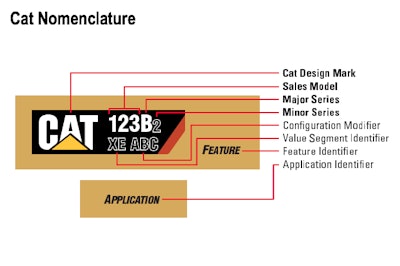 Further details on Cat's nomenclature changes emerged in 2017. The letter modifiers on most Cat models will be dropped and replaced with a Build Number – which will only appear on product information, not on the machine itself – as generational changes occur. The first machine to use this new approach was the 745 articulated truck, which Cat debuted at ConExpo. One exception: Cat's dozers, which will continue with their current E, K, N and T letter designations.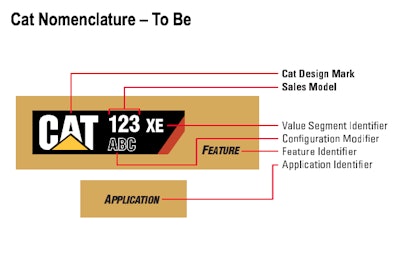 ---

AWPs become MEWPs
Can't say we're fond of the new acronym, but as part of proposed aerial work platform standards, the name of the entire equipment category will be changed to "mobile elevating work platforms." More important, these standards are leading to major changes to the machines, how rental shops deal with their customers and how contractors plan projects.
Texas takes a bullet train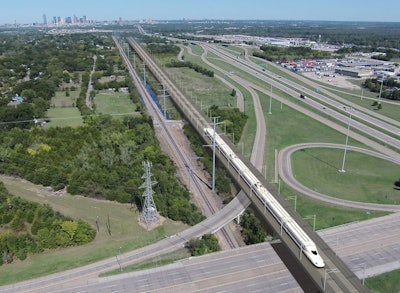 A company called Texas Central announced plans to move forward on a bullet train that would link Houston and Dallas, a span of about 240 miles. According to the company, the train will be privately funded and return $2.5 billion in tax revenue back to the state. Fluor, Lane Construction and WSP (formerly Parsons Brinckerhoff) have been selected for design engineering. The train is anticipated to be operational in 2023.
---
Milestones:
Anniversaries celebrated this past year included:
175th:
In 1842, Jerome Increase "J.I." Case starts the Racine Threshing Machine Works in Racine Wisconsin, forerunner of Case Construction Equipment.
150th:
Deutz unveils its atmospheric gas-powered engine in 1867.
100th:
St. Louis dealer Fabick Cat celebrates its centennial mark by giving $600,000 to six area charities.
100th:
The Texas Department of Transportation celebrates with a traveling exhibit featuring a 1928 Liberty Truck.
100th:
C. C. Hobart begins Hobart Brothers, parent company of Hobart Welders.
75th:
Freightliner Trucks debuts the Model 600 "Shovelnose" in 1942.
75th:
Austin Talbert designs Talbert Manufacturing's first removable gooseneck trailer.
60th:
In 1957, the German company now known as Wacker Neuson begins making construction equipment in the United States.
60th:
Bomag GmbH begins production of the BW 60 double vibratory roller in 1957.
50th:
John Deere makes its first JD570 motor grader in 1967.
50th:
Western Star Trucks launches in 1967, addressing the needs of Canadian mining and logging operations.
---
Tech that's here now…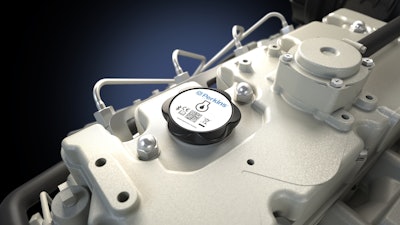 …and tech that's still to come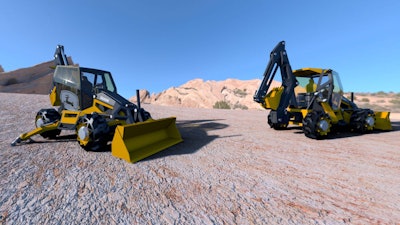 Some of these are far off, others are just around the corner.
ELDs become mandatory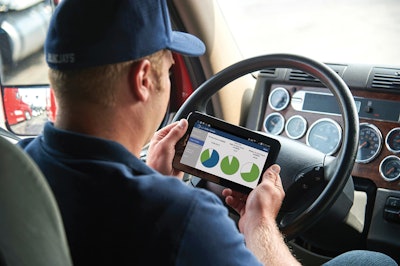 Although there have been numerous attempts to postpone or rescind the electronic logging device mandate for on-highway trucks, as of press time, the Dec. 18, 2017, deadline was still in place. As detailed in a special report in our June issue, contractors can't automatically assume they are exempt from these rules. In fact, using Randall-Reilly's proprietary RigDig Business Intelligence database, we found more than 230,000 construction operations (contractors, material producers and equipment dealer/rental companies) are running more than 1 million trucks that could fall under the mandate.
Trending: How to get disaster work
With several states and one territory dealing with the aftermath of three massive hurricanes this year, our take on how to get disaster cleanup work received more than 36,000 page views. The aftermath of these disastrous storms gave construction contractors, subcontractors and workers plenty of debris cleanup and rebuilding work and was a contributing factor in construction unemployment reaching 4.5 percent in October, the lowest rate on record for that month, according to the Associated Builders and Contractors.

New market entries
The story that wasn't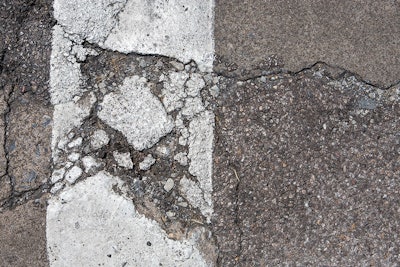 For many, 2017 was going to be a year focused on America's crumbling roads and bridges, with a new president in the White House who had pledged on the campaign trail a $3 trillion infrastructure plan. The Trump administration did not present a plan to Congress, and is still struggling to come up with ways to pay for it. Congress didn't seem to mind the lack of a plan, as it spent the year mired in other issues, such as Obamacare, immigration, tax reform, the Russia investigation and claims of sexual harassment.
And in the meantime…
The American Society of Civil Engineers released its 2017 Infrastructure Report Card, and as a nation, we continued to get a solid overall D.
Cat's legal woes
In March, Caterpillar's Peoria, Illinois, corporate headquarters were raided by federal law enforcement officials as part of an investigation into the company's tax strategy. The suit alleges the company avoided paying more than $2 billion in taxes by moving select profits to offshore shell companies located in Switzerland and Bermuda.
If that weren't enough, the company is also under investigation by the International Trade Commission after German equipment maker Wirtgen (newly acquired by John Deere) filed a patent infringement complaint against Cat in August. Wirtgen alleges that Cat's road milling machines violate its patents. In November, Cat fired back with a patent infringement complaint against Wirtgen concerning the same equipment.
Machine blends create show buzz
Billed as a "half telescopic handler/half skid steer," JCB's Teleskid turned eyes at ConExpo and has created orders ever since, according to JCB. The machine – which also comes in a compact track loader version – can reach up to 13 feet, 3 inches and is the only skid steer that can dig below its chassis to a depth of 3 feet, says the company. Case Construction Equipment showed off its concept DL450 (aka the Minotaur) at the show, billed as a "compact dozer loader," combining a compact track loader (CTL) with a dozer. The core feature of the DL450 is a C-frame dozer interface that pins directly into the machine chassis; it can be unpinned and disconnected like an attachment, turning the machine back into a standard CTL.
Chevy returns to medium-duty market
General Motors announced that the Chevy-branded medium-duty work trucks it has been developing in partnership with Navistar will be called the Silverado 4500 and Silverado 5500. The Silverados represent GM's versions of the Class 4 and 5 vehicles.

---
Here are some quick takes on what our editors see ahead:
Don McLoud:
The Trump administration's $1 trillion infrastructure plan will face a protracted funding battle in Congress, where members will have little interest in a fuel tax increase after just passing tax reform. Gridlock will prevent passage in 2018.
Tom Jackson:
Use of GPS/GNSS and telematics technology will see strong growth in 2018 as OEMs and software companies make their products more intuitive and easy to use. 2D and 3D automated digging with excavators will be the big winner.
Marcia Doyle:
The Internet of Things has exploded this year with tool makers Hilti and Milwaukee adding Wi-Fi capabilities to track tools and manage use. And now DeWalt is offering Wi-Fi boosters to create Wi-Fi ability beyond the jobsite trailer. As the information demands of jobsites increase, and as 5G comes on board, look for more companies to piggyback their jobsite presence – be it a toolbox, hand tool or machine – with more interconnectivity features.
Wayne Grayson:
Volvo, Komatsu and Caterpillar have all unveiled autonomous haul trucks, with Cat planning a major expansion of its global fleet. But the real sign of momentum behind autonomous construction machines came with the unveiling of an autonomous compact track loader from Built Robotics. This robotic CTL uses LiDAR to navigate the jobsite along with GPS sensors and machine control technology for following site plans without an operator.
Look for 2018 to bring more big moves toward autonomous equipment. As Denise Johnson, Caterpillar Resource Industries group president, put it in September, "Autonomy is no longer an experiment."