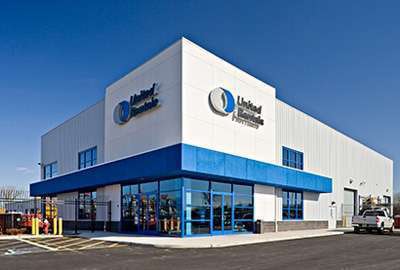 United Rentals has agreed to purchase Neff Corporation for $25 per share in cash, or $1.317 billion, and expects to close on the acquisition in the fourth quarter this year. The announcement follows the end of an agreement between Neff and H&E Equipment Services, which the former dissolved as a result of the more lucrative offer from United Rentals.
H&E's offer was for $21.07 per share, or roughly $1.2 billion.
This is the second major purchase for United Rentals this year. In April it completed a $965 million purchase of NES Rentals Holdings.
"We've looked at Neff before going back a number of years, but it was never exactly the right time or right price," says United Rentals President and CEO Michael Kneeland. "Today we absolutely feel that it is right. We felt just as strongly about our acquisition of NES back in the first quarter, and so far it's been a home run."
In 2001, the company proposed to buy 72 percent of Neff's equity interest and more than 80 percent of its voting rights, according to a report by bizjournals.com. At that time, the value of the transaction was estimated to be about $314 million.
United Rentals says Neff's earthmoving business was one of the driving factors, along with the latter's "established presence in the infrastructure sector" that will mesh with United's Project XL growth plans.
In April, in an interview with Rental Management magazine, Kneeland described Project XL as "a series of internal initiatives intended to drive profit generation through a combination of revenue and cost initiatives." Kneeland said Project XL is expected to contribute "at least a $200 million run-rate benefit to EBITDA" over the next two years. "We do not view any of these opportunities as being dependent on the cycle," Kneeland said. "Rather they should be additive to our base business while helping us deliver more value to our customers."
The purchase fits within the company's growth strategy, which Kneeland says the United calls "Grow the Core."
"We're committing to growing our core business through numerous avenues and Neff is right in our wheelhouse," he adds. "They have a complementary fleet and branch network serving over 15,000 customers that's very attractive to us. But 'Grow the Core' is also about synergies and about building value more quickly than we could achieve organically."
Kneeland explains his company also sees Neff's footprint as an advantage.
"It's concentrated in the Southern states where we've consistently seen strong demand for equipment rental services," he says. "The addition of their network will bring us greater efficiencies of scale and key markets. And Neff is well established in the infrastructure and municipal sectors. This dovetails with our Project XL initiative. Infrastructure in particular is one of our target verticals."
Kneeland also says the United can benefit by increasing the number of larger earthmoving assets as a percentage of its fleet.
"We already offer one of the largest earthmoving fleets and established good customer connections in the underpenetrated rental market," he states. "But Neff is on a different level. They're very good at managing large earthmoving categories for superior returns, and we will be bringing that expertise on board."
Cultural similarities also were cited, including "customer-first philosophy" and safety focus.
"Culture is a really big deal for us," Kneeland explains. "Neff is committed to continuously improving their safety performance and we are too. And they have a lot of seasoned operators with deep expertise who will be an asset to our combined customer base."
He adds the Neff integration will be conducted much like operations for NES that began in April and have been running without problems.
"We'll be customizing a similar integration plan for Neff, and once the transaction closes we'll issue new guidance that reflects the impact of the combination for the reminder of the year," Kneeland says.
A big part of this integration is making sure all branches are using the same rental management platform. Neff already uses the same platform, so this will be an easy transition for the company, says United Rentals Executive Vice President and COO Matt Flannery.
"This will allow our combined field organization to serve customers seamlessly during the transition," Flannery explains. "It gives each branch visibility into one pool of fleet. It also triggers cross selling, which we see as a big opportunity here. And it paves the way for harmonizing data in customer groups. The technology on back end matches well, which should streamline front end."
Financially, United expects a $35 million boost to EBITDA by the end of the second year of the merger. To make the purchase, the company also reports it is using a combination of cash, "existing capacity" under its asset-based lending facility and newly issued debt, and expects to see within 18 months of closing a return on invested capital exceeded the cost.
Neff is based in Miami, and has roughly 15,500 customers with a focus on infrastructure, non-residential construction, energy and municipal and residential construction in the Sunbelt States region. The company has 69 branches and about 1,170 employees.
United Rentals has 960 rental locations in 49 states and all Canadian provinces and 13,700 employees. It has 3,300 classes of equipment for rent for customers in the industrial, utility, municipality and homeowner segments.
Marcia Gruver Doyle contributed to this report.