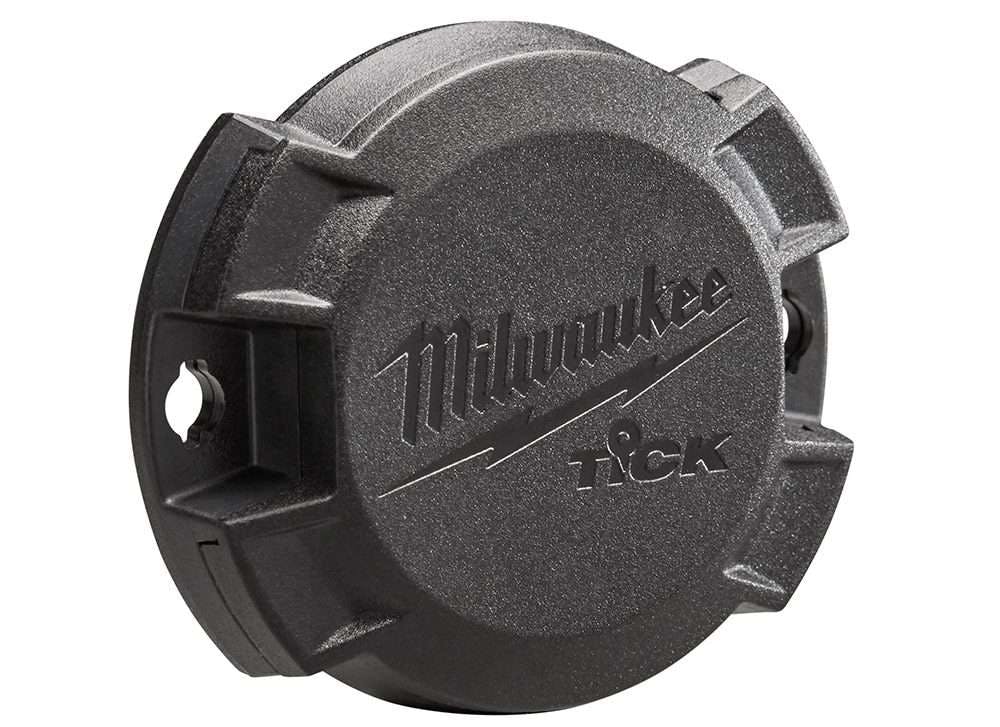 Milwaukee Tool's TICK uses Bluetooth technology and a phone app to help you locate tools and equipment should they ever become lost or stolen.
The plastic TICK can be placed on the tool or equipment out of sight by glue, screw, rivet or strap. The tools and equipment can then be tracked through the ONE-KEY phone app.
Each TICK is laser engraved with a serial number. It comes in a water- and dust-tight enclosed plastic case that is UV rated. The electronic housing is designed to withstand high vibration and impact, the company says. The TICK is 1.88 inches wide, 2.13 inches long and .49 inches high.
The app automatically updates tool records and locations when any device with ONE-KEY comes within 100 feet of a TICK. The app also allows users to assign and store detailed tool and equipment data.