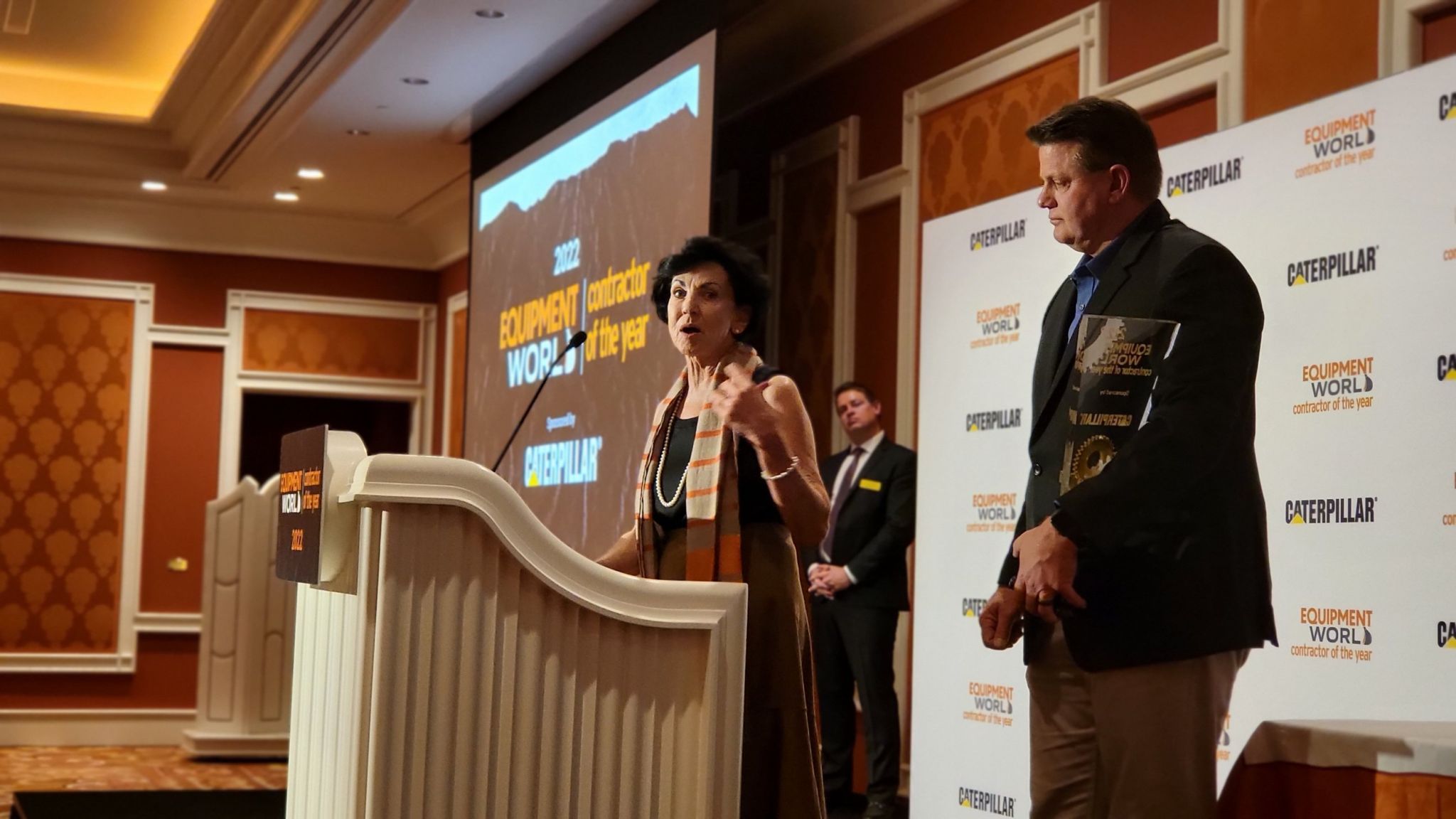 The 2022 Contractor of the Year, Marcia Veidmark & Arvid Veidmark III, SSC Underground, Phoenix, Arizona.
Contractors have one of the toughest jobs on the planet and deserve to be recognized for their high levels of work ethic and execution. The team at Equipment World is thrilled to recognize the best of the best with the Contractor of the Year award.
Do you have what it takes?
The Equipment World Contractor of the Year contest recognizes contractors who display the highest standards of business acumen, equipment management expertise, attention to safety and community involvement.
Win a free trip to Las Vegas and get your company featured in Equipment World!
Equipment World editors will carefully review each entry and select 12 finalists. Each finalist's company will be featured on the EquipmentWorld website and will win a trip for the finalist and one guest to Las Vegas. One finalist will be chosen as the Contractor of the Year.
Contractors who meet these qualifications are invited to enter:
Have annual revenues of between $3 million and $15 million
Have at least 10 years of construction company ownership experience
Have a proven, excellent safety record
Own at least five ride-on construction machines
Be able to represent the construction industry in a positive way
All entries must be received by the deadline of September 23, 2022.
Contractors can nominate themselves or be nominated by others in the construction industry. All applicants are required to complete this form in its entirety. Co-owners should submit one application, listing all owners. All information is confidential and is only used for judging purposes.
Apply now! The first 50 applicants will receive a Cat hat, courtesy of Caterpillar, sponsor of the Contractor of the Year program for over 20 years.