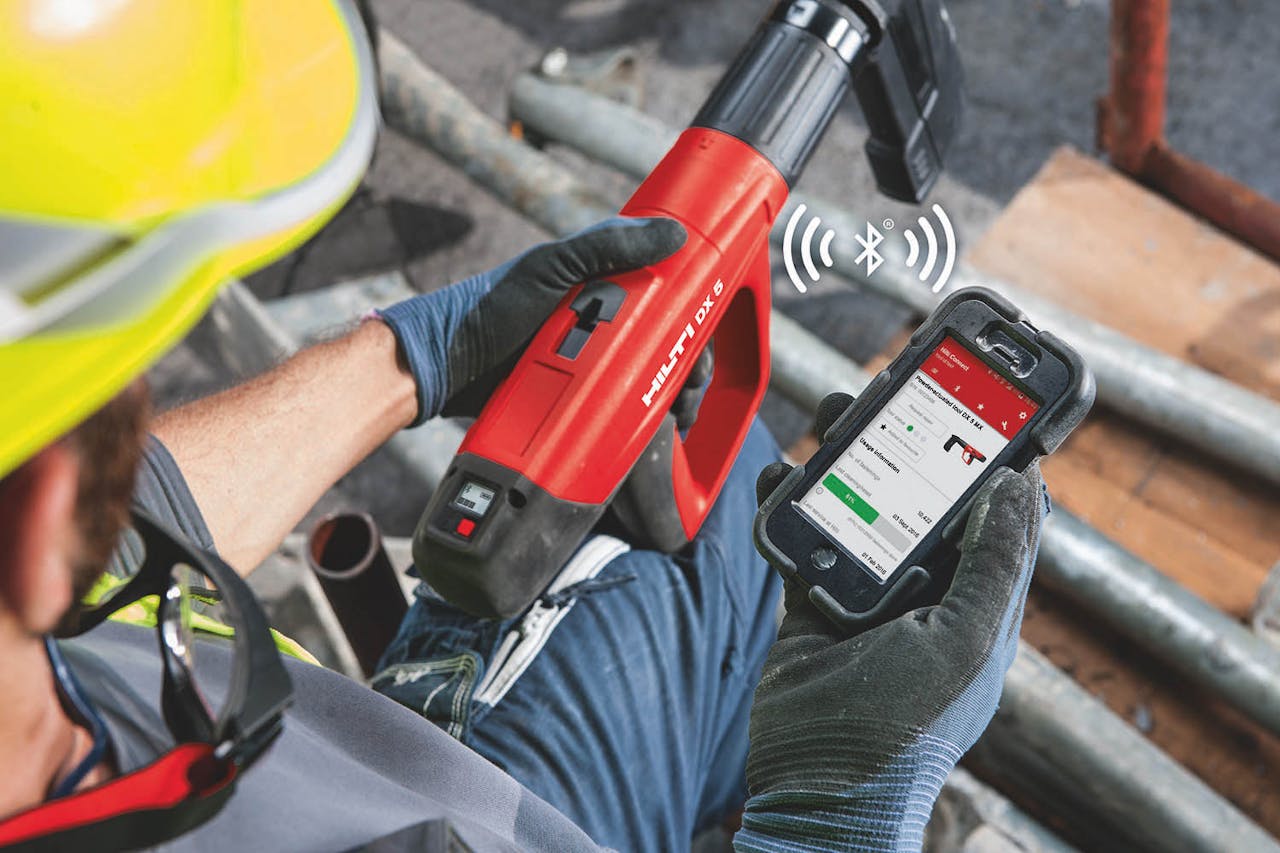 Hilti has introduced three power tools equipped with Bluetooth and Near Field Communication (NFC) sensors, allowing users to quickly identify and find resources for each respective tool on smartphones and tablets.
The new DX 5 powder-actuated tool and the TE 60-AVR and TE 60-ATC/AVR combihammers all feature Hilti Connect Easy ID. The tools use the integrated sensors to connect to smartphones and tablets running the Hilti Connect app to provide all sorts of useful information including tool use history, last synced location, manuals and how-to videos. The app also allows users to schedule maintenance, request repairs and order fasteners and cartridges.
"We believe this is only the start," says Hilti North America CEO Avi Kahn. "Tools that can do some of the work for you. Tools that report back."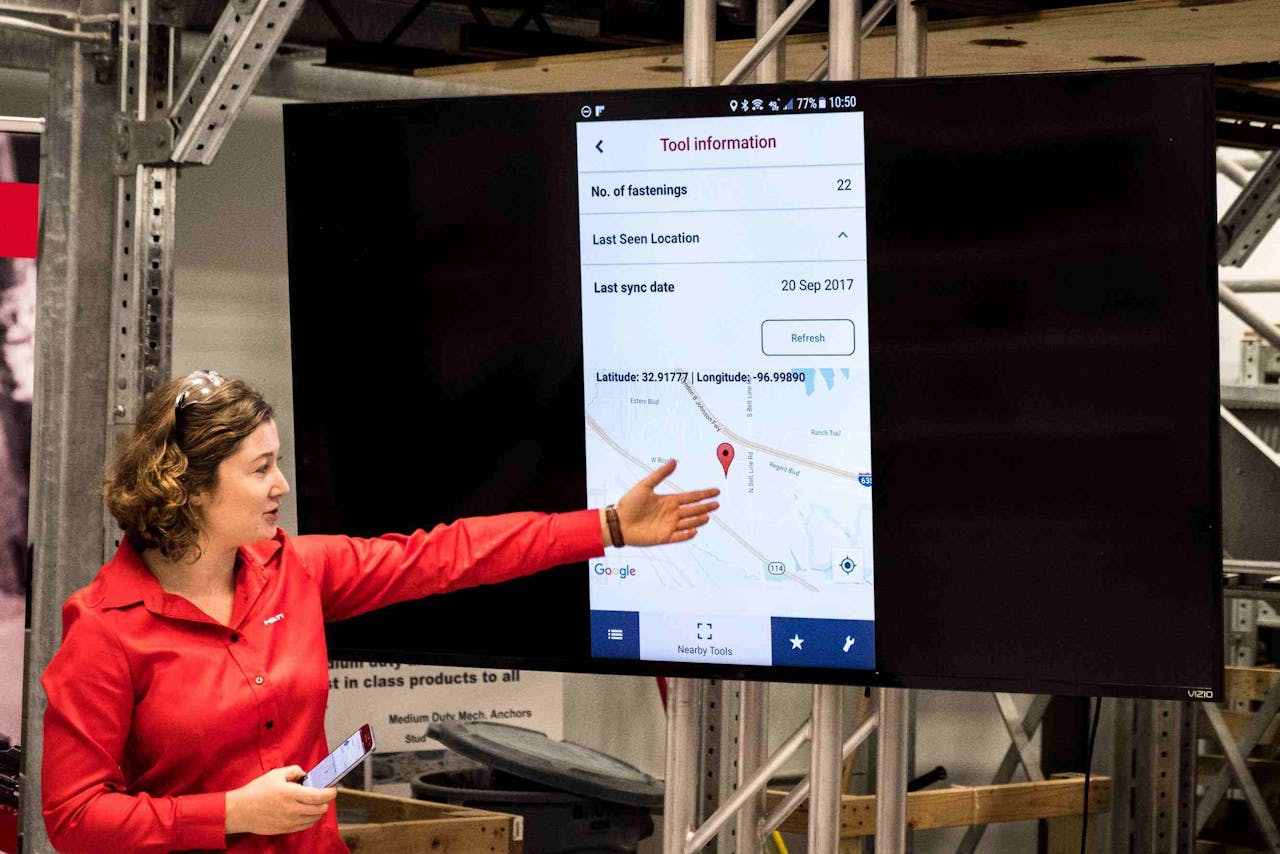 During a press event Kahn laid out Hilti's smart tool offerings in the following three areas:
Tool tracking
On!Track professional asset management
Bluetooth
Active tag
Gateway box and background scanning
Allows users to set geofences to keep track of when and where tools enter jobsites.
Tool identification
Hilti Connect Easy ID of tools and consumption of tool-related devices
80 tools have the NFC tags
Bluetooth
NFC
Can tell you if it's time for maintenance, can send in for service, how long it's been used etc.
Hilti Tool Reporting
Tool data extraction from the field to the office to generate insights and help to improve process efficiency
Bluetooth
Gateway box and background connection for automatic data extraction
Allows tools to report back to verify operator's story. Tools can produce reports on use.
New combihammers
In addition to Hilti Connect, Hilti's new TE 60-AVR and TE 60-ATC/AVR also feature improved performance and Active Vibration Reduction, thus the AVR acronym. The ATC/AVR model also features Active Torque Control which reduces injuries caused by kickback by stopping the motor nearly instantly if the bit binds and the housing begins to rotate too quickly. The new combihammers also feature a detachable power cord.
The tools deliver 5.7 lb.-ft. of impact energy at 3,300 impacts-per-minute and Hilti says they are suited for drilling anchor through-holes in concrete and masonry, medium-duty demolition, coring in masonry and concrete up to 4 inches in diameter and chiseling out penetrations.
Both TE 60 models have an optimum hole range of 11/16 inch up to 1-9/16 inch and a maximum hammer drilling hole diameter of 2 inches and a maximum percussion coring diameter of 4 inches.
Both combihammers are compliant with Table 1 of OSHA's new silica dust regulations when paired with either a TE DRS-Y, DRS-S, or TE-YD hollow drill bit and a Hilti vacuum.
DX 5
Augmenting the tools' compatibility with the Hilti Connect app, the new DX 5 also features a built-in digital service indicator screen which notifies users when it is time to clean or service the tool.
Designed for a wide range of fastening applications on high strength steel and concrete base materials, Hilti says the fully automatic DX 5 can speed up fastening wood, metal track, electrical conduits, insulation boards and grating plates.