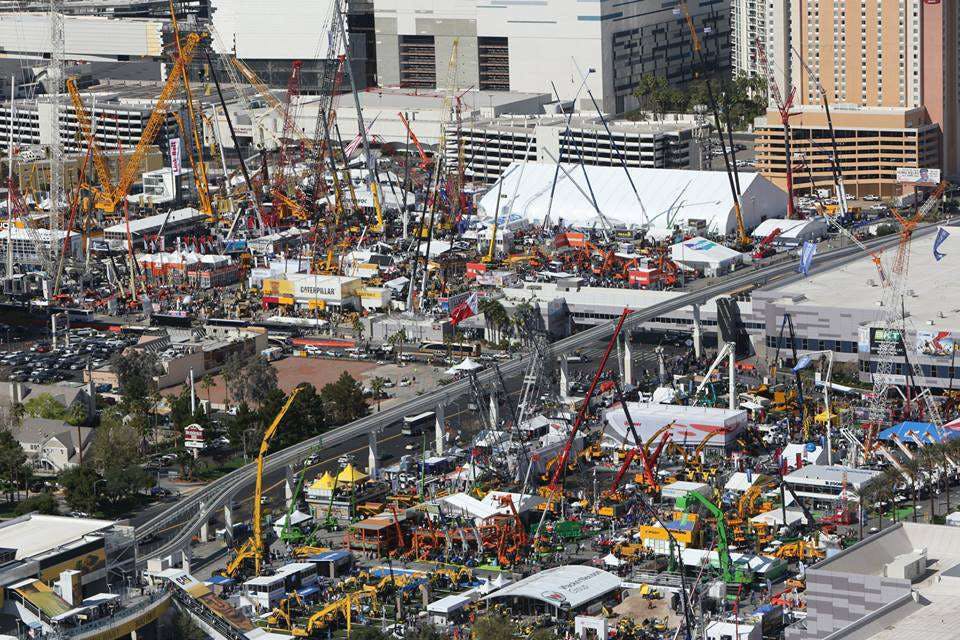 ConExpo-Con/Agg 2014, which took place March 4-8 in Las Vegas, is the largest North American construction equipment show.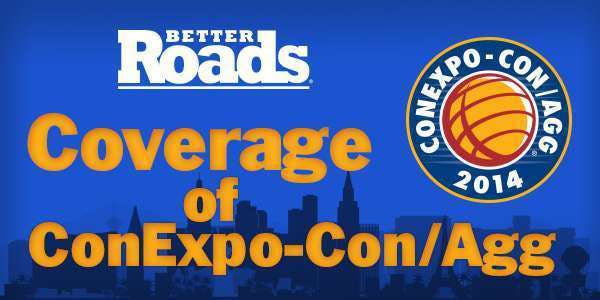 The show attracted 129,364 attendees — the second-highest record for the show — with 31,000 of those attending from other countries, according to a press release issued the week after the show.
More than 2,000 exhibitors displayed more than 1,000 products and services were at the more than 2.35 million net square feet of exhibit space, and 41,000 tickets were sold to the more than 120 education programs at the show.
So if you attended, you probably didn't have a chance to see everything you wanted to. And even if you didn't, you may not have seen all of our coverage. Here's your chance to catch up on our coverage of the show.
News:
Hyundai President Yoon: Company to intro Tier 4 Final F-Series this year
LiuGong chairman Zeng: Company 'confident' in global market strategy
Volvo partners with Lego Group
Volvo President: 'Not pleased with recent results but well positioned for growth'
The Bearded Editors of Construction
Ritchie Bros. Las Vegas auction coinciding with ConExpo-Con/Agg brings in $60 million-plus
Topcon hits the road: 23K miles in six months
TCC's "Hardhats for Highways" campaign urges Congress to fix Highway Trust Fund
.
Products:
Hyundai unveils company's first-ever compaction roller
Komatsu rolls out new 'innovative, intelligent, integrated' hydraulic excavators, dozers and an articulated dump truck, many Tier 4 Final
Doosan launches Tier 4 Final non-DPF compact diesel engines
Donaldson showcases medium-pressure hydraulic filtration
Case updates 821F and 921F wheel loaders to Tier 4 Final
Manitou previews MHT 1490 telescopic handler
Sany unveils SY16C and SY35U compact excavators
GKN rolls out inverted slip design range driveshafts
Volvo launches Tier 4 Final engines, E Series excavators, G Series articulated haulers and H Series wheel loaders
Topcon releases Enterprise Solutions workflow management system
Takeuchi rolls out six new machines, most Tier 4 Final
VIDEO: MTU America intros Power Drive Unit, unveils Sulfur Tolerance Solution
John Deere releasing Interim Tier 4 retrofit kit in 2015 to allow machine sales to countries without USLD availability
Titan adds 7 Low Sidewall designs to OTR line
XL Specialized Trailers showcases low-profile, detachable gooseneck trailer
Kobelco's new excavators, demolition machines in North America mark company's independance
Hyundai unveils R220LC-9 HI-POSS excavator prototype with next-gen power system
Topcon updates P-32 asphalt paving system
Volvo releases EC380E excavator, G-Series articulated haulers and L250H loader