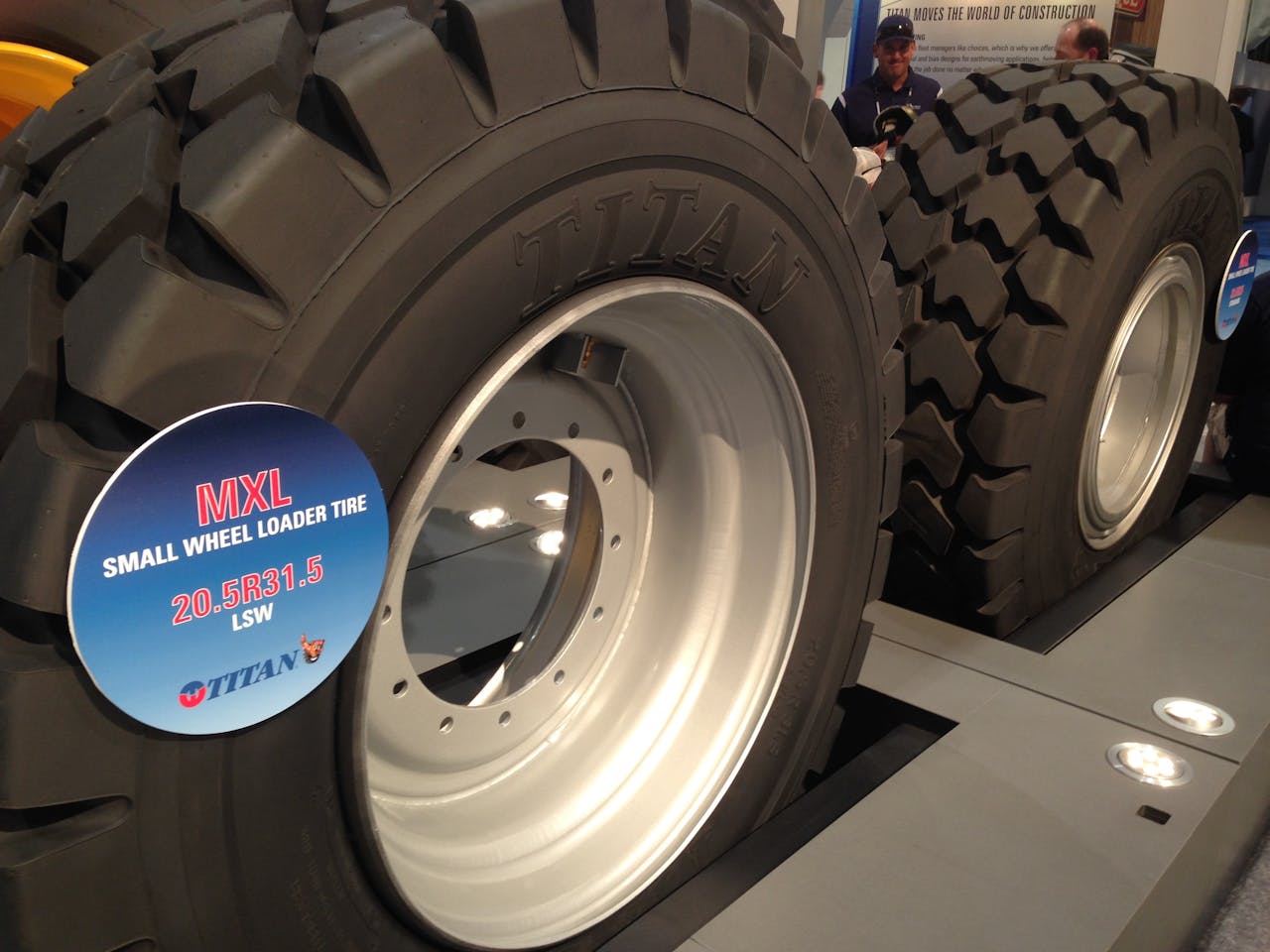 Titan Tire Corporation showcased its new Low Sidewall (LSW) designs, the latest expansion to its OTR tire lineup, at ConExpo-Con/Agg 2014.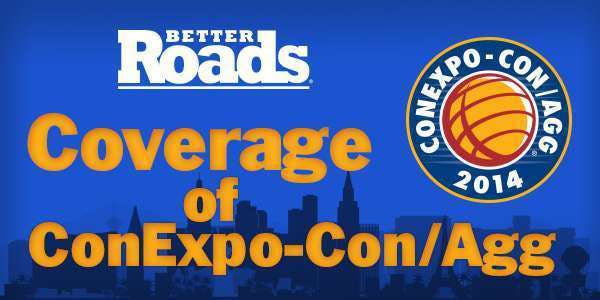 The LSW options, designed for light-, medium and heavy-duty equipment, are said to improve equipment stability and performance with their larger rim diameter and smaller sidewall.
The company currently offers seven LSW options, with more designs to be available throughout the year.
MXL
Designed for small wheel loaders, the MXL radial tire has an aggressive E-3/L-3 tread with sturdy lugs, which are said to help deliver optimal traction and torque transmission. This tire is available in 20.5R31.5, an alternative to the standard 20.5R25 size.
STL3
Available in cut- and wear-resistant compounds, the STL3 radial for medium wheel loaders and articulated dump trucks features an E-3/L-3 non-directional tread pattern and center-riding rib for improved traction and long life. The tire comes in 29.5R34.5, an alternative to the standard 29.5R25 size.
LDR 150
The LDR 150 radial for large wheel loaders has an L-4 extra-deep tread and wear-resistant compound for rock damage resistance and long life. The tire, available in 58/80R57, is an alternative to the standard 58/80R57 size.
Grizz LSW G9F
Designed for backhoes, the Grizz LSW G9F bias has a G-2 tread, as well as a low profile that reduces lope and bouncing. The tire is available in four sizes ranging from LSW 330-851 to LSW 395-851.
Grizz LSW G2E
The Grizz LSW G2E bias is a front tire created for backhoes. The tire features a 12-ply rating for durability in the front backhoe position and comes in 320/60D24, an alternative to the standard 12.5/80-18 size.
Industrial Tractor Lug
The Industrial Tractor Lug, a bias rear tire, has extra wide lugs and a low profile for rear stability and sway reduction. The tire is available in 19.5L-28, an alternative to the standard 19.5L24 size.
HD 2000 II LSW
Designed for skid steers, the HD 2000 II LSW bias features deep lugs, a heavy sidewall and a large rim for durability. The tire is offered in 10-19.5 and 12-19.5 sizes, alternatives to the standard 10-16.5 and 12-16.5 sizes.