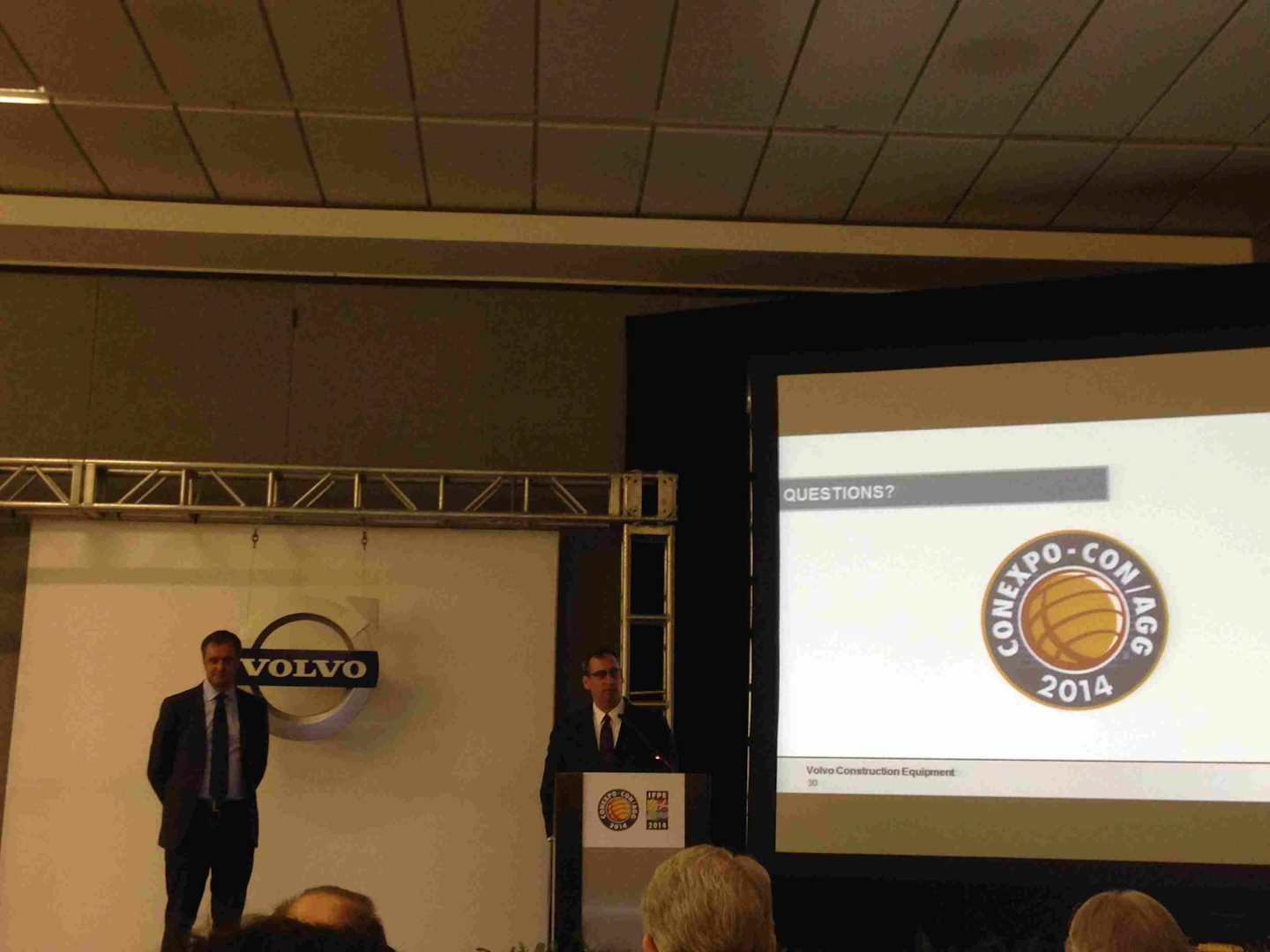 Although Volvo Construction Equipment is "not pleased with its recent results," the company is "well positioned for growth," Martin Weissburg, president of Volvo, told editors and analysts at a March 5 press conference at ConExpo-Con/Agg 2014 in Las Vegas.
Although Weissburg doesn't see significant levels of growth, he says the company plans to invest a greater allocation of R&D dollars for innovation to reduce product costs.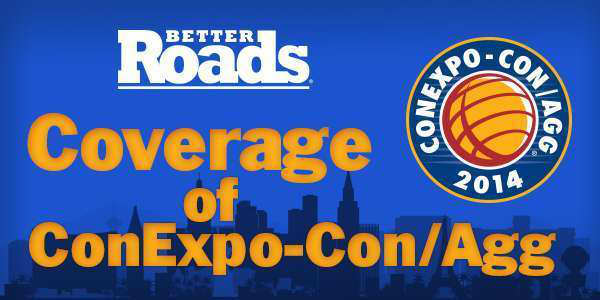 "We are not and will not wait for market growth to solve this," he says.
Globally, the market is "relatively flat," Weissburg says. In China, zero to 10 percent growth is expected. In continental Europe, the same growth is expected, although Southern Europe has more stability. The rest of Asia, excluding China, will see plus or minus 5-percent growth. The same is also expected for North America, South America and Latin America.
"We are not looking for high-industry growth," Weissburg noted. "We are very fortunate that many years ago we focused on a dual-brand strategy." Weissburg is referring to the SDLG brand, which is also part of the Volvo Group.
Soon, Volvo will be adding more to its family of brands when the deal to buy Terex's rigid and articulated trucks closes. Announced in December 2013, the acquisition is expected to close in the second quarter of 2014.
Both the buyer and the seller say this is a good, strategic move for Volvo. As Terex repositions itself, the truck business no longer fits with its strategy or its product portfolio, Ron DeFeo, president and CEO, said during a March 5 press conference at ConExpo-Con/Agg.
"We will be adding to our family of brands," Weissburg said. "We are in the process of buying Terex trucks, and it will be a very good fit in this product portfolio."
This acquisition works well, Weissburg said, especially as Volvo continues to invest in product renewal and expansion. "We are extremely well invested to capture growth," he said. "The aftermarket will come back, and we are well positioned to cover this growth in a profitable way."
Weissburg noted that the company has "geographic flexibility and diversification," and is invested for growth in emerging markets with its products, industrial capacity and multi-brand strategy."
Making investments in Tier 4 technology, facilities and innovation
Since 2008 – and continuing through this year – Volvo has made "significant investments" in Tier 4 technology.
"We are fortunate to be part of a group with truck expertise," Weissburg said. He noted that Volvo is using selective catalytic reduction (SCR) technology for most of its models and already has 1 million trucks in service that are using this system.
"It will bring down the cost of total ownership," Weissburg said.
Volvo has also made investments in its facilities. The company moved from its headquarters in North Carolina and consolidated into the Pennsylvania facility. It also plans to open a new customer service center in Pennsylvania in June.
"We are now in one location and getting good operational leverage," Weissburg says. "We are positioned for growth."