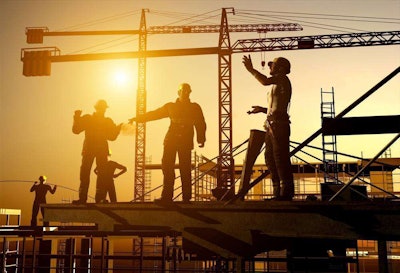 At this point, it would be quicker to list the number of cities that haven't reported construction projects being
impacted by the skilled worker shortage
than the ones that have. In the past year alone we've reports from
Houston
,
Minnesota
,
Louisiana
,
Phoenix
,
Wisconsin
,
Michigan
and
California
, just to name, well, several.
Offering more confirmation is FMI's 2013 U.S. Construction Industry Talent Development Report. The report is based on a nationwide survey of general contractors and construction managers at companies of all sizes and specialties.
FMI, a management consulting and investment banking provider for the engineering and construction industry, reports more than half of the respondents to the survey report a shortage in skilled workers.
The report also details how these companies are dealing with the problem. More than 75 percent of those surveyed said they are promoting internally, training up workers who don't have the necessary skills and providing internship and co/op programs to recruit new talent.
The FMI also makes a great point in urging construction firms to make sure that while it's doing more to recruit young people, to also do more to appeal to women and minorities.
To download a copy of FMI's full taken report,
click here
.