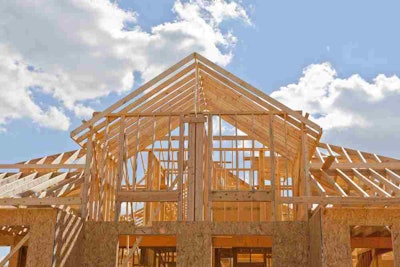 After 60,000 of Michigan's skilled home builders were put out of work during the recession, many left the state to find work elsewhere while some left the trade entirely, reports the Detroit Free Press.
Michigan is the latest of several states around the country to report skilled labor shortages as demand for construction rebounds. The paper reports that the state is likely to see a 37-percent increase in home construction permits this year. Meanwhile, one in three members of the Home Builders Association of Michigan (HBAM) reported in May that they can't find enough skilled workers.
Robert Fika, the CEO of the HBAM, told the paper that the shortage is adding months of time to projects and expects it to only get worse.
"There is labor out there, but not for the quality of work we do," Aaron Rigozzi, told the paper. The 38-year-old owns Semper Fi Construction in South Haven, Michigan. "You can hire people and they say they can do this or that, but they really can't."
The large demand for new homes is being driven by the small inventory of desirable homes in the state, particularly in the Detroit metro area.