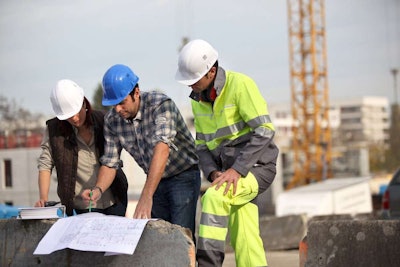 With the oil and gas industries booming in Texas pulling away much of the state's experienced laborers, construction companies there are having a hard time finding workers in general. But now the problem has spread to an inability to find the guys who oversee all the work.
According to a report from the Houston Chronicle, construction supervisors are in high demand while there is a shortage of them to be found. Compounding the problem is that training for the job is typically limited to the jobsite in Houston, meaning that it's not a profession many people outside the industry are aware of and can directly pursue through a trade school or two-year college.
And it's a job people should know about. While challenging, the profession rewards those who pursue it with a salary of $70,000 on the low end and into six digits on the high end, according to Mark Boyer, president of Houston-based Boyer Inc.
"Construction supervisors have a big job. They work with engineers, architects, subcontractors, designers and others. Also, it is important for them to be able to solve problems. The environment is always changing on a construction site, so they have to be adapt to changes, which is not a trait easily found," Holland told the paper.
In response to the shortage, Boyer and another Houston-based contractor have created their own construction supervisor programs.
Marek Brothers partnered with the Lone Star College System of two-year schools and "developed our own specialized courses, customized to our business," Marek division president Mike Holland told the Chronicle. Once someone completes the Marek program they are considered a "construction-supervisor-in-training" and placed in a group before being allowed to work on their own.
Meanwhile, Boyer Inc. developed a four-year, in-house training program that "includes on-the-job training, with management skills taught in house in the classroom," Boyer told the paper. Construction supervisor trainees earn a 5-percent raise every six months of the program as incentive to keep at it. Boyer told the paper the company has between 15 and 20 trainees in the course.