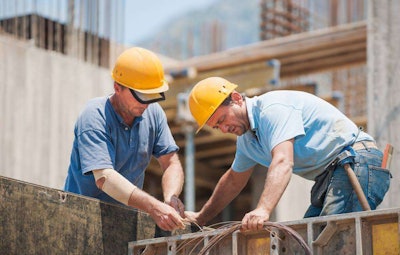 There's been no shortage of attention lately to the skilled worker shortage. Although industry advocates like Mike Rowe have been beating the drum for a while, now everyone is catching on—analyzing what happened and trying to find ways to attract new workers to the trade.
Some contractors have even created their own courses to train up skilled workers from within. And while that's an awesome course of action, much simpler, yet just as important, steps can be taken to combat the skilled worker shortage.
Even though the industry desperately needs to attract new blood, attention needs to be paid to retaining the workers you have. Turnover has always been a problem in the construction industry, and workers are unhappier than ever. A recent Gallup report found that about 70 percent of American workers are unhappy or otherwise disengaged from their jobs.
So, how do you make sure your employees are content enough to stay? Take a good, hard look at your company's culture and assess what kind of experience you're providing your employees. If you sense your employees are unhappy or dissatisfied, your culture may need some adjustment.
Although it's not easy, changing the culture can be done. Also, if your people see you making an active effort, they'll appreciate you're working toward a solution and perhaps they'll be willing to pitch in and help you. Plus, the changes you make will go a long way in attracting that new blood the industry so desperately needs.