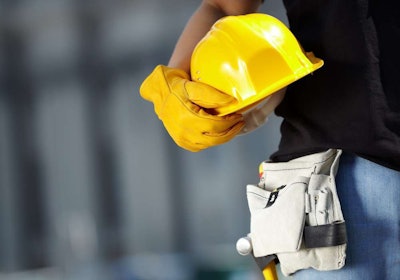 Ten deaths in 15 Days
That was the headline in my print editorial for Equipment World's May issue. From April 1 -15, we reported 10 fatal accidents on our website, ranging from a 4-ton pipe rolling from a wheel loader that crushed a worker in California to a crew member killed in a trench collapse on a New York City jobsite.
Ten deaths in 15 days, I said, and we may have missed a few.
Unfortunately the tally of deaths since that write-up shows no sign of easing. From April 15 to May 22, we've reported another 12 construction site deaths (see list below), including five involving falls and two in work zones.
Quite frankly, we've gotten some grief for our reporting of jobsite deaths and accidents. Perhaps the people complaining don't like so much mayhem with their morning coffee. Why not focus on the good and positive (and I suppose the birds chirping cheerfully overhead)?
My counter: nothing wakes up a safety moment like the realization "this happened to them and it could happen to us." Yes, these fatality reports do have a touch of the old journalism saw of "if it bleeds, it leads." But I think it's good they generate website traffic. The more the word gets out about how real-world deaths happen, the more awareness everyone has of the everyday hazards in this industry.
Construction accounted for the most workplace deaths in 2013, according to the latest data available from the Bureau of Labor Statistics. That year, 828 construction workers died, the highest number of deaths seen in the industry since 2009.
In January, when a Kokosing Construction employee was crushed in an excavator cab in a bridge demolition that went horribly wrong, Kokosing president Brian Burgett released a statement that said in part, "We want to know exactly what happened that day. We want to be sure nothing like this happens again."
The ache in his words was palpable. No contractor reading them would want to have to repeat them. But we're with Burgett: knowing what, how and most important, the why behind these accidents is part of the safety information process, one we hope contributes to a time when there are fewer accidents to report.
Recent construction deaths (reported April 16-May 22)