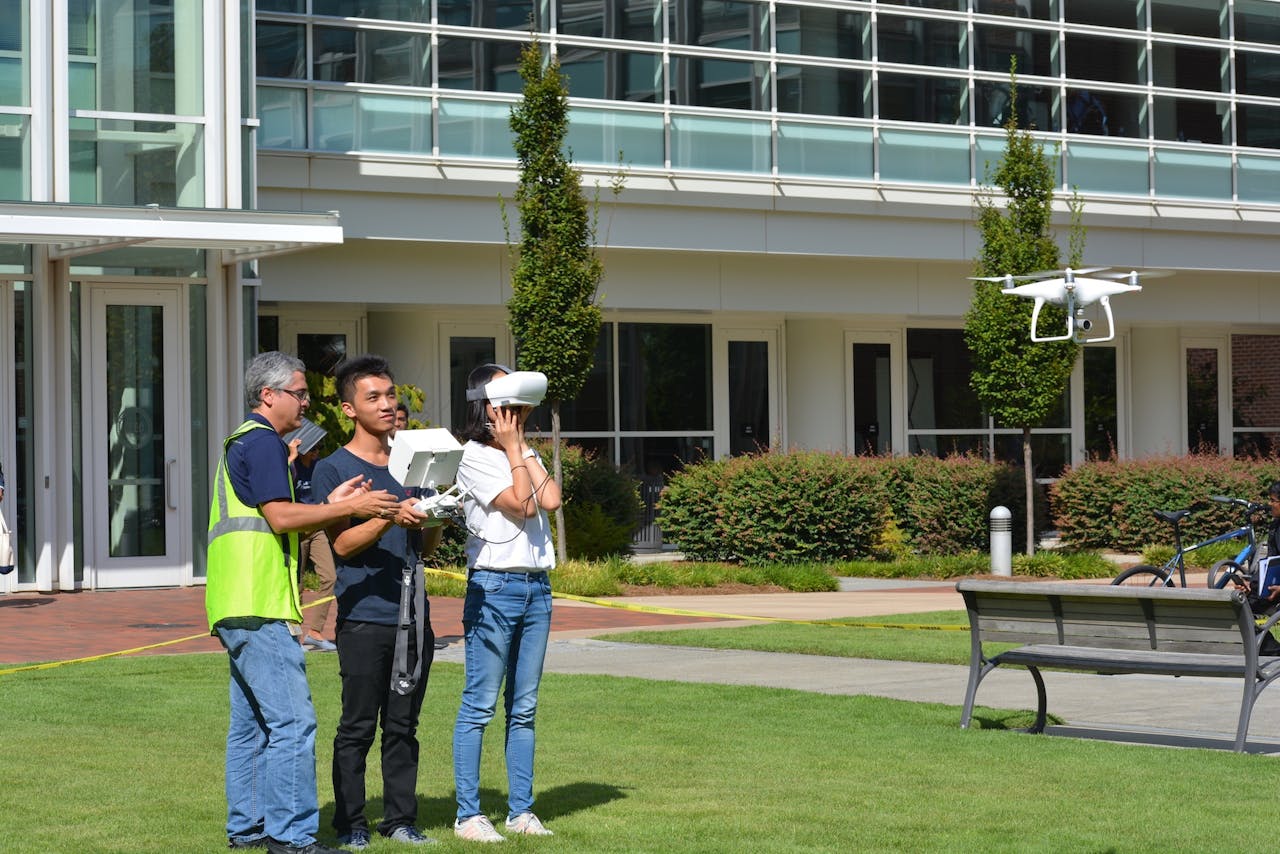 Five years ago, you would have been hard-pressed to find anyone that would call construction a transforming industry being reshaped by technology. The 'T-word' is looked on with a fair amount of skepticism by those in this industry, as it typically means higher cost and, oftentimes, less power or efficiency than the way a task has been performed for decades.
Tier 4 engines are a prime example of this skepticism. Made necessary by stricter federal regulations, the newest engines are extraordinary achievements in terms of engineering and emissions reductions. But many contractors and operators see them as more expensive, less powerful and, due to regeneration times, more hassle, than the engines of old. Telematics is another example. While it seems like a fleet management no-brainer to load up a machine with GPS and a ton of other sensors in order to track location and just about every key piece of performance data you can imagine, the technology brings extra cost and, for some contractors, wariness over the Big Brother aspect of letting manufacturers know each and every thing about your machine.
However, while adoption of technology across the industry remains low (telematics adoption, for example, is hovering somewhere between 15 and 20 percent, according to Yard Club's Samir Shah), the industry is undeniably ripe for disruption. The college students training to enter the industry are aware of this fact and a new course at the Georgia Institute of Technology is preparing them to take part in construction's transition into a more technology-driven segment.
"Although not in a fast pace, the construction industry is transforming and also embracing technology," Tso-An Chang, a graduate student in Georgia Tech's School of Building Construction, wrote to me in an email discussing his enrollment in "Technology Applications in the Construction Industry," a new course offered inside the school's CONECTech Lab.
The course covers multiple construction technologies including laser scanning, 4D BIM, photogrammetry, virtual reality, mobile applications and project management software. But a major focus—and the main draw for students—is placed on drones. "From what we know I don't think there are other construction related programs (in the U.S.) with courses with as much technology or that integrate drones as much as we do," says Javier Irizarry, an associate professor, the director of CONECTech and the instructor for the Technology Applications course.
Irizarry continued, "The students are not only getting training in software. This course offers more of the theory behind the application, how to integrate technology into the workflow and how to use it in a way that is functional on a jobsite. That's our goal."
Drones leading industry's charge into tech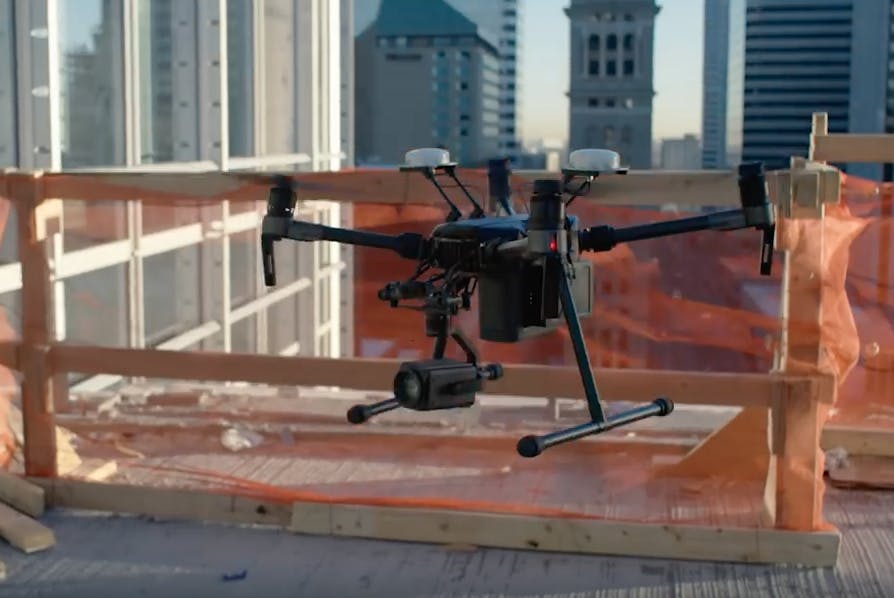 Construction is work that requires much confidence in people. Try hopping into a motor grader for the first time and pulling off the appearance that you even remotely know what you're doing. But get a seasoned operator into that machine and he or she can make your jaw drop with the level of precision with which they wield it.
Reaching that level of mastery required someone to teach them and someone else with the confidence that they could learn. With that in mind, it's hard to fault folks in this industry when they brush aside the notion that they should look into implementing machine control, automation or any other technology that removes responsibility from the people they trust and placing it in the digits of a piece of software.
With this in mind, Irizarry says the new course seeks to expose students to as much relevant technology as possible in the hopes that when they enter the construction industry they will be equipped with the knowledge of all the latest gear and software along with the ability to compare and contrast the usefulness of new technology with the more traditional tools already in the field.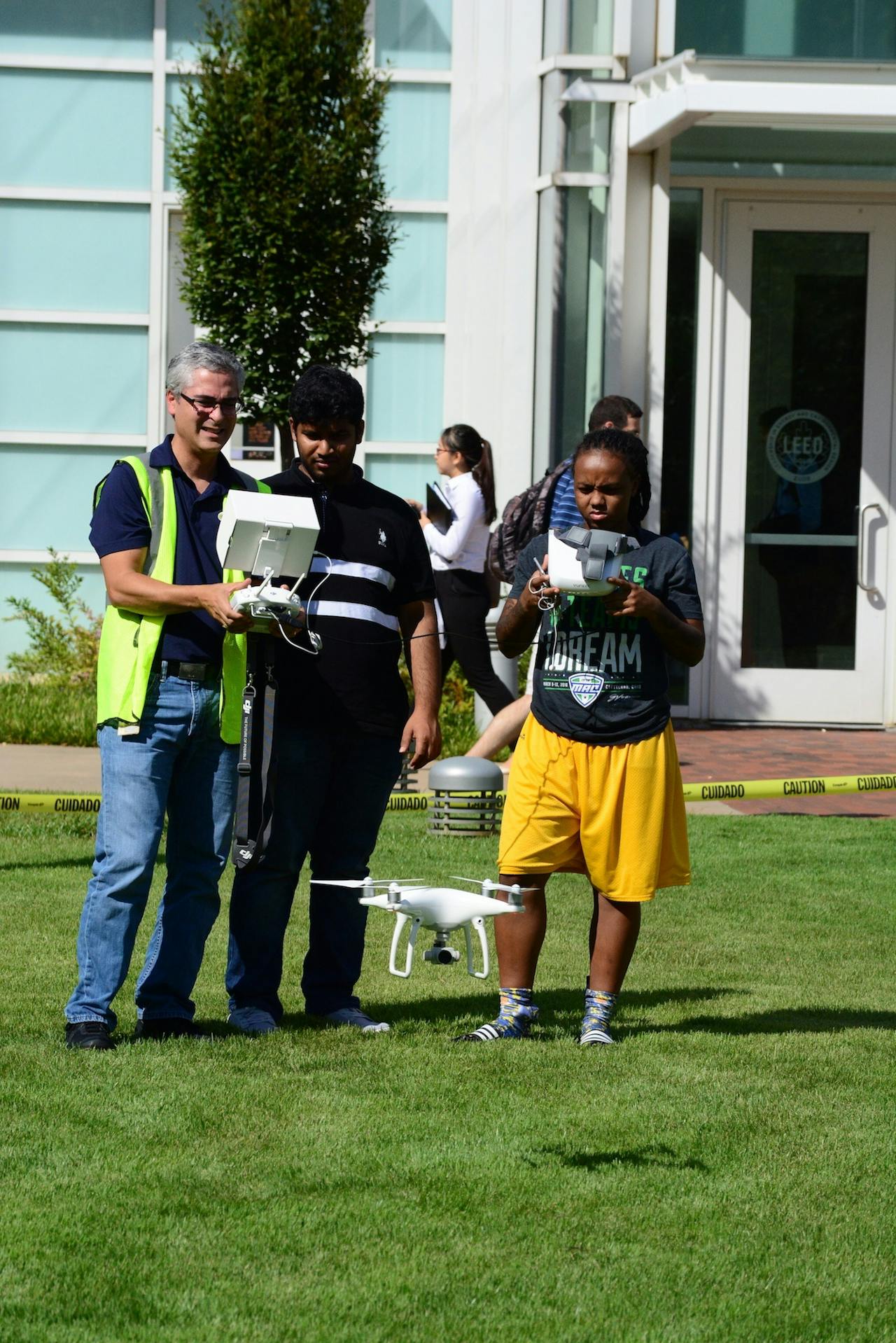 The coming change of technology is hanging over the industry's horizon like clouds, heavy with rain. Though the concept is unpopular among many of the folks with boots on the ground on jobsites across the country, automation for dozing and excavating is progressing at an impressive rate. Just look at Komatsu's latest intelligent Machine Control machines. Meanwhile, there's buzz around wearables for things like providing augmented reality data through smart hard hats, and monitoring vital signs and alertness.
Then there's the race for analytics gold among the major equipment manufacturers. Led by a charge from Cat—which in 2015 announced that the industry was entering an "Era of Analytics" and last year welcomed us all to the "age of smart iron,"—manufacturers have begun closely monitoring data provided by their telematics services in order to preemptively diagnose potential maintenance issues and alert their customers when necessary. Cat, John Deere and Volvo have all launched such monitoring services and it's hard to imagine the other OEMs are far behind.
And while these technologies will likely have the biggest impact in shaping the construction industry of the future, the tech that has had the most immediate impact of late has been unmanned aerial vehicles, or drones.
The technology offers several immediate benefits to the industry, the most basic of which is aerial photography for progress reports, marketing, surveying and even conflict resolution. Plus, it's affordable. A very capable drone from an established manufacturer like DJI can be had for less than $1,000. That's why it's one of the fastest growing technologies in the industry. Major heavy equipment OEMs have taken notice. In the last year, both Caterpillar and John Deere have struck big distribution partnerships with drone startups Airware and Kespry, respectively.
In the months immediately following the Federal Aviation Administration's release of its finalized regulations for commercial drone operation in June 2016, Irizarry was teaching the first semester of the Technology Applications course. In fact, according to a Georgia Tech press release, Irizarry's students will be the first "from a construction education program that will graduate with the knowledge and skills necessary to integrate drone technology on jobsites for a variety of applications."
"Just like BIM became popular, employers are already looking for students with drone skills—in either the software or hardware," Irizarry says.
The new course is far from CONECTech's first dealing with drones. The lab has received multiple grants from the Georgia Department of Transportation worth hundreds of thousands of dollars in order to research drone applications on construction sites and in other tasks such as bridge inspections and worker safety monitoring.
Irizarry is himself an FAA certified pilot who has published several academic research articles on the use of drones in construction, and has built the new course around this experience in order to provide students with a fairly comprehensive course of training in the technology.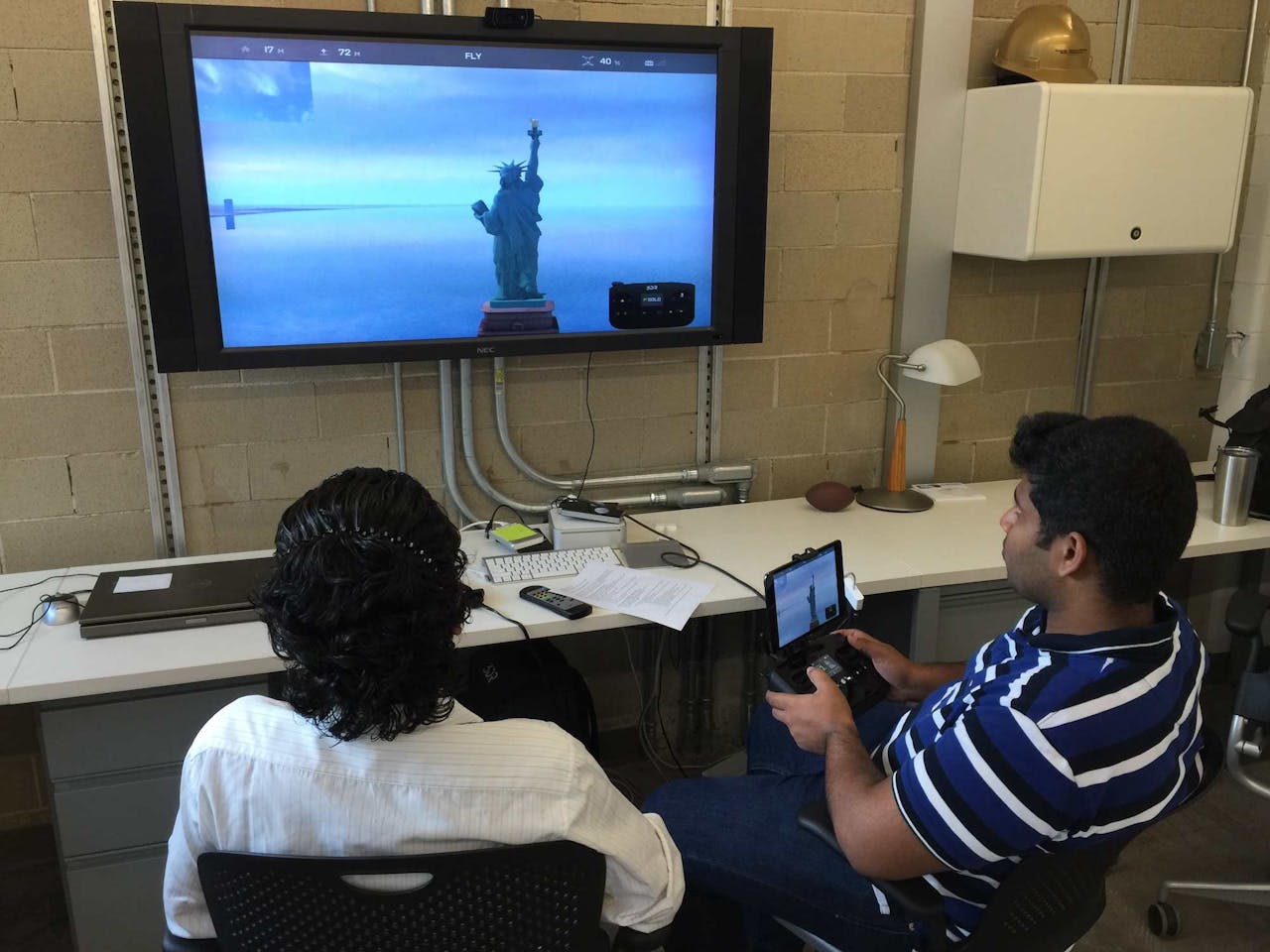 "We start with drone flight theory, air space regulations, things like that," Irizarry explains. "Then we move on to simulated flights with tablets." Irizarry says the lab also has a station that allows the students to learn to use a physical remote control with simulator software. Once they've mastered the simulated flights, the students move outside for flight time with drones of all types, from consumer-grade all the way up to more professional rigs better suited for commercial use.
"They learn basic maneuvers and image capture with the drones then we have them work with photogrammetry software like Agisoft and PIX4D," Irizarry says. "This semester we began an introduction into infrared photography."
The course also covers the application and test for the FAA's Part 107 Remote Pilot Certification. "We provide them with study guides and other resources that they can use to prepare. I give them the option that if they go to the test and they pass they are exempt from the final exam," Irizarry says.
So far, four students have become FAA certified drone pilots, according to a Ga. Tech release.
At the end of the course, Irizarry introduces the students to laser scanning. "The students get a theoretical introduction to laser scanning, for instance how to set up a scanning project. We have a partnership with FARO and they come and give them a short presentation and have them use the scanner on a predetermined location on campus and then they process it," he explains. "Then, they can compare the results from a $50,000 laser scanner and a $1,200 drone to get a 3D model of a face of a building."
Irizarry says that perspective will come in handy once his students have entered the workforce and are tasked to choose the most cost effective option.
Ahead of the curve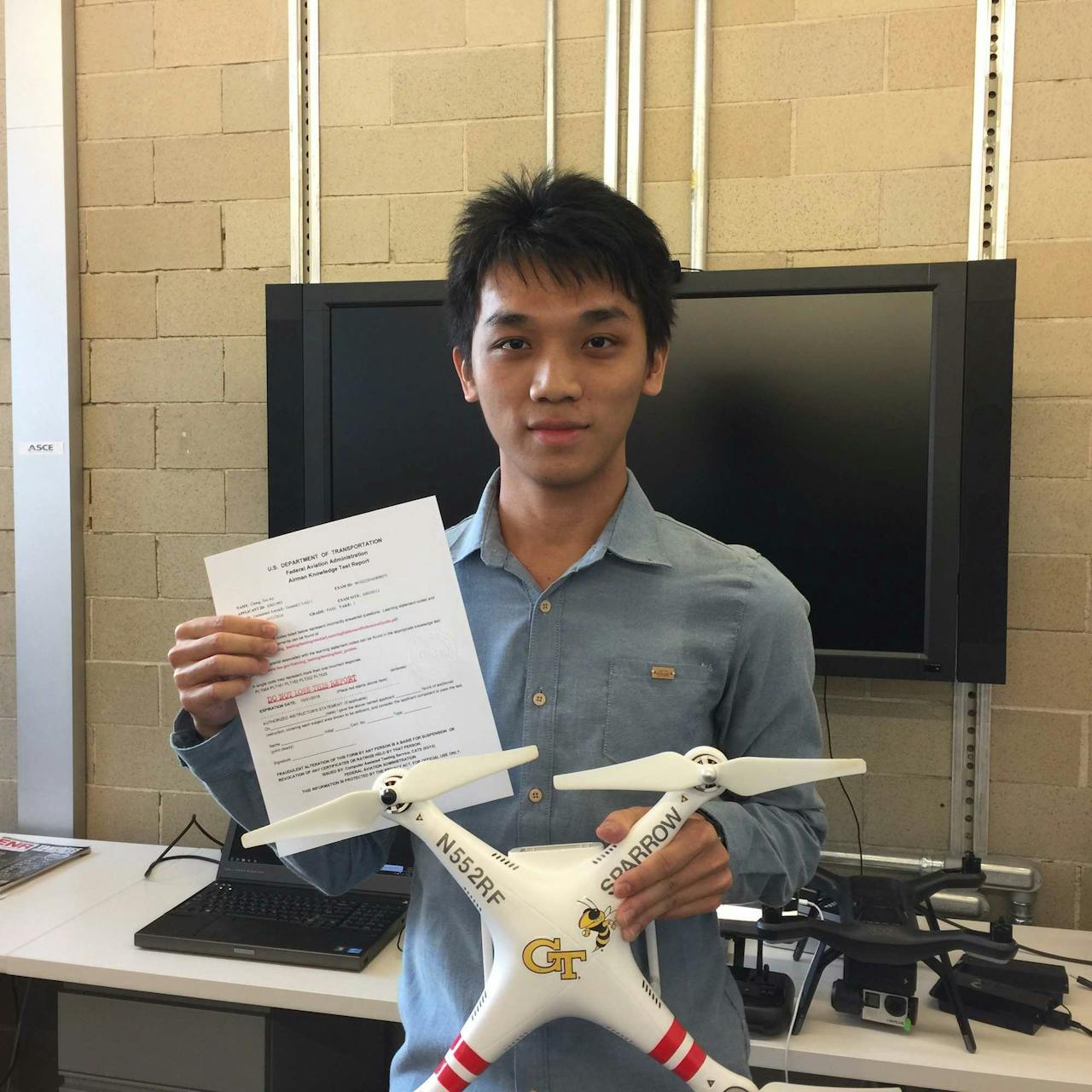 Irizarry says he sees the new course as a way to place students ahead of the curve as they prepare to enter the construction industry.
"More and more companies are aware that the tool is out there and drones are becoming easier to use legally beyond a hobby or a toy. They also see there's another part of it. We're not talking about just taking progress photographs anymore," Irizarry says. "There's this other side where we can track progress by reading 3D models you can create with BIM. You can use them to monitor safety and site logistics."
"And we haven't event gotten to the point where they're able to lift things and deliver things."
Chang, who is finishing his second semester in the School of Building Construction, agrees.
"In my opinion, drones are definitely going to reshape the construction industry. You can easily reach to some places that are dangerous for humans to approach and in real-time," he says. "I am really amazed by the software that can process the imagery that drones capture. With a few clicks on your laptop, and a few minutes of time, you can have a beautiful and precise 3D model."
Irizarry says there is still work to be done with the course, however. It needs to be taught one more semester before it becomes part of the school's curriculum. Plus, keeping ahead of an industry progressing as quickly as the one that has grown around drones is no easy task.
"When we teach students about technology, it changes so quickly we try not to focus on the gadgets so much, but on the application of the data that they extract," he explains. "It's always important that the students understand the goals of the jobsite and its managers first and foremost."