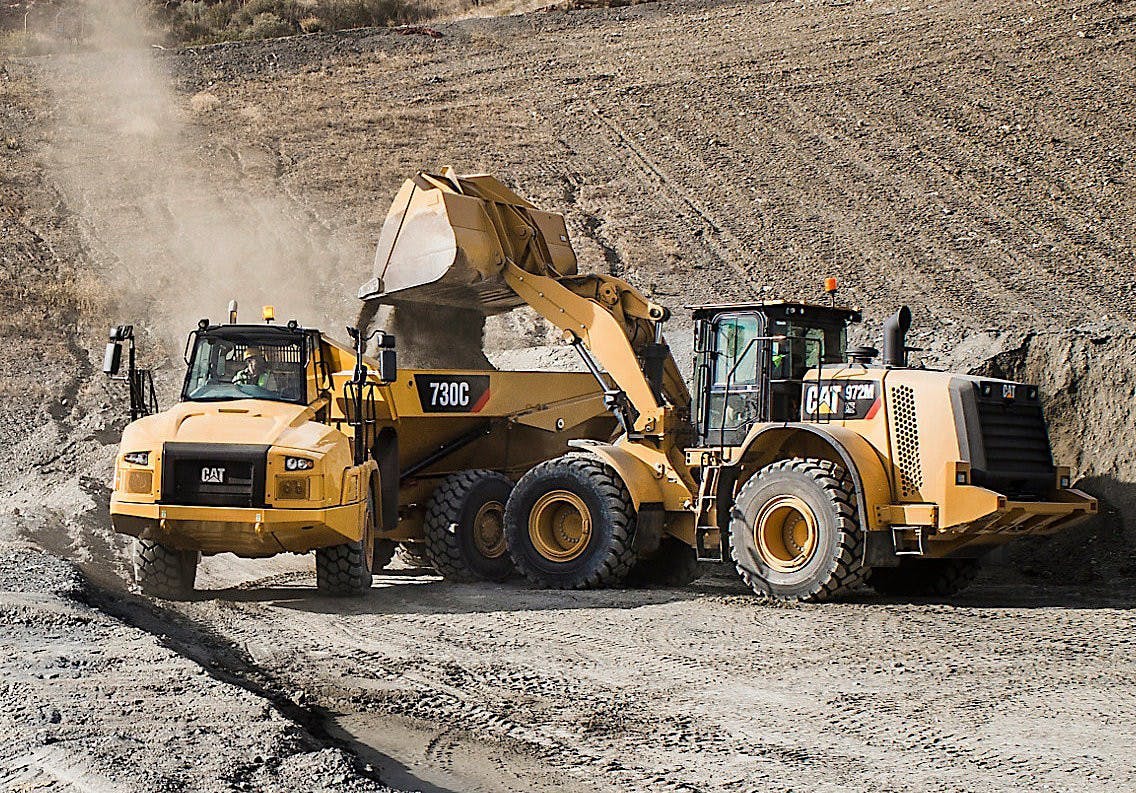 The leadership turnover at Caterpillar continues as an eighth company executive in the last 24 months has announced plans to retire.
The company announced Wednesday that group president and Chief Financial Officer Brad Halverson will step aside in early 2018.
According to the Cat website, Halverson oversees the Finance Services Division, Human Services Division, Global Information Services, Financial Products Division, Strategic Services Division, as well as Corporate Auditing.
The announcement of a change to the company's financial oversight comes amidst a federal investigation into alleged tax evasion. Three Cat facilities were raided by law enforcement officials in early March and the company has been accused of avoiding more than $2 billion in taxes by moving select profits to offshore shell companies located in Switzerland and Bermuda.
Halverson started his career at Cat in 1988 as an accountant before becoming a strategy and planning consultant at the company's Geneva, Switzerland, office in 1993. Halverson's move to Switzerland came three years before that of Daniel Schlicksup, a former Cat accountant and the whistleblower behind the company's current legal trouble with the feds. According to a report from Bloomberg, Schlicksup joined Cat in 1992 and worked in Brussels, Belgium, and Geneva between 1996 and 2000 to establish "Cat's first overseas tax department."
Switzerland is the home of Caterpillar SARL, the parts subsidiary alleged by Schlicksup to exist for no reason "other than to lower taxes." Halverson would later become controller in Europe, responsible for the company's financial reporting in Europe, Africa and the Middle East.
Cat says Halverson returned to the U.S. by 1996 to manage general accounting and financial systems.
Despite his connection to the company's Swiss operation, Cat makes no direct mention of the ongoing investigation in its announcement of his retirement, nor does the company attribute the investigation to his exit, instead saying that Halverson has simply "elected to retire."
The company says it will launch a "global, external search" to find Halverson's replacement.
Halverson's departure comes less than five months after the retirement of former CEO Doug Oberhelman. The retirements of the two chief officers were preceded by those of six Cat VPs.
The retirements of Paolo Fellin, VP for Global Construction & Infrastructure; Greg Folley, VP of Industry Solutions, Components & Distribution; and George Taylor, VP of Marketing & Digital all came on Aug. 1. Gwenne Henricks, vice president for the Caterpillar Product Development & Global Technology Division, announced her retirement in August 2016. Mining VP Chris Curfman announced his retirement in September 2015, and Electric Power Division VP Steve Niehaus announced his own in February 2016.
All of the changes have come in the less than two years since Cat launched a sweeping cost reduction program in September 2015 aimed at slashing $1.5 billion per year through 2018. The efforts have so far paid off. Cat saw its first sales and revenues increase in two years in the first quarter of this year and followed that growth up in the second quarter with a sales increase of 9.5 percent. Profit for Q2 jumped 45 percent.
Like Oberhelman, who worked at Cat for more than 40 years, Halverson is a company veteran; next year would mark his 30th anniversary with the company.
"I've had a great career with Caterpillar, and I'm blessed and fortunate to be in a position to retire and spend more time with my family—my wife Mindy, my children and grandchildren," Halverson said in a statement. "I will remain active in community events and will continue to support the various Peoria area charities and organizations that are important to me and my family."
"As a second generation Caterpillar employee, Brad's roots began well before he joined the company, and on behalf of the extended Caterpillar family, I want to thank him for his many years of service," said Cat CEO Umpleby in a statement. "Brad assumed the CFO role just as we faced an unprecedented downturn in our business. The company undertook significant restructuring in response to the downturn, and Brad played a critical role in that process, helping the company maintain a strong balance sheet and good cash flow. Brad also provided strong leadership for Caterpillar Financial Services Corporation, which maintained strong financial metrics, including past dues, writes offs and credit losses during the downturn."
Before becoming CFO, Halverson served two years as VP of the company's Finance Services Division and from 1998 to 2002 he was CFO of the company's Engine Division and the director of Mergers & Acquisitions. Halverson also worked a stint as corporate controller.