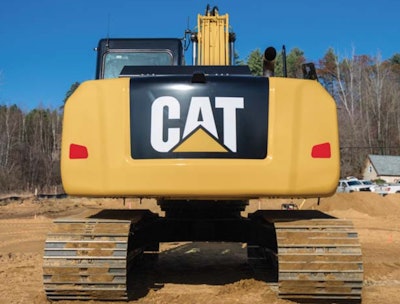 Caterpillar announced today the retirement of another vice president as the company continues implementing changes associated with its sweeping cost reduction plan.
Electric Power Division VP Steve Niehaus has "elected to retire," according to a Cat release, following a 27-year career with the company. He served as VP of the Electric Power Division for the last three years.
In a statement, Jim Umpleby, Cat group president for Energy and Transportation, said Niehaus "provided critical leadership in strengthening and aggressively growing Caterpillar's electric power business."
Niehaus will step down from his position June 1, upon which Cat will consolidate the EP division with the Marine & Petroleum Power Divisions. Taking the helm of the new Electric Power, Marine and O&G Division will be another Cat veteran, Tim Frake.
Frake has been with the company for 30 years and has led the Marine & Petroleum Power Divisions since 2012.
"Consolidating these energy operations along with the recently announced integration of two divisions within Customer & Dealer Support will bring efficiencies and a streamlined leadership team," said Cat chairman and CEO Doug Oberhelman in a statement.
He adds, "With these changes, we will have reduced executive leadership by 13 percent since 2013."
In January, Cat reported a 43-percent profit decline in 2015 and a fourth quarter loss of $87 million due to a longstanding decline in demand from the mining sector combined with lessened demand in construction equipment from the energy sector, due to the drop in oil prices.
The announcement of Niehaus's retirement comes five months after Cat introduced a plan to reduce costs at the company by $1.5 billion over the next three years. Between September and Jan. 1, Cat reduced its workforce by 5,000. The most recent layoffs and plant closures came in February with planned cuts reaching up to 10,000 workers and 20 plants to be consolidated or closed altogether by 2018.
Shortly after that September announcement, the company announced the retirement of 20-year veteran and mining VP, Chris Curfman. Along with Curfman's retirement, the company announced the integration of his Mining Sales and Support Division into the existing Global Mining machine business divisions.
In December, Resource Industries president Ed Rapp announced plans to retire due to a recent diagnosis of Amyotrophic Lateral Sclerosis (ALS), better known as Lou Gehrig's disease. Cat has since tapped Denise Johnson as Rapp's replacement.