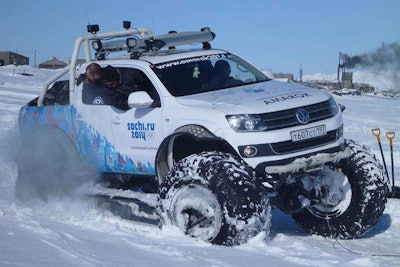 The 2014 Winter Olympic Games kick off today (though opening ceremonies aren't until tomorrow) and while that normally has nothing to do with equipment or trucks, Volkswagen has given us reason to smile this morning.
You might not have known this, but just about five years ago Volkswagen won the bid to become the "official car" of the Winter Olympic games in Sochi, Russia. That involved bringing a fleet of about 3,000 VW, Audi, Skoda and some of the company's commercial vehicles to the games.
Normally that's only a big deal for VW. A lot of preparations had to be made and it's a great advertising opportunity. But rather than just stick to the normal obligations, thankfully VW ran with the idea, taking its popular (and sadly unavailable in the U.S.) Amarok pickup and building some of the toughest off-roading trucks you've ever seen.
They dubbed these beasts the Polar Expedition Amarok and they were designed to transport nine people nearly 10,000 miles from Moscow to Petropavlovsk-Kamchatsky. The trick is, that 10,000 miles crosses Russia's glacier-covered Sredinny Range. The trucks managed it in 66 days, earning them a Guinness World Record for longest off-road journey through a single country, according to VW's Polar Amarok site.
The Amarok body and 2.0-liter turbo diesel engine were untouched in preparing the mid-size pickup for this grueling journey. However, according to AutoBlog, VW implemented a "host" of other upgrades including replacing the front and rear suspension with long-travel, heavy-duty shocks and huge knobby tires for traction. Plus the interior was fitted with a roll cage.
Check out a gallery and video of the Polar Amaroks in action below.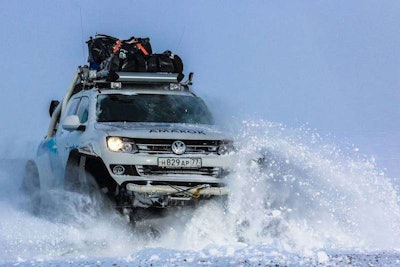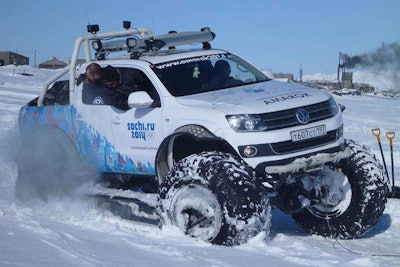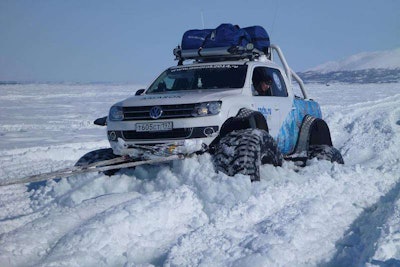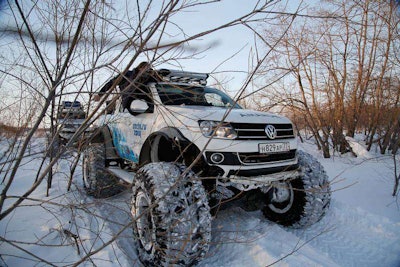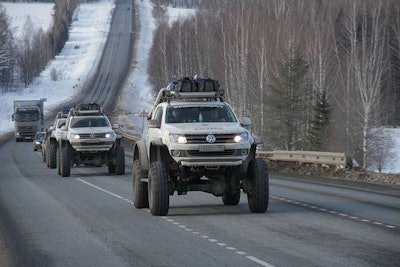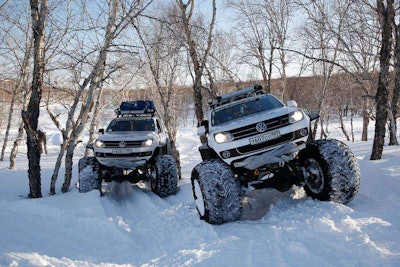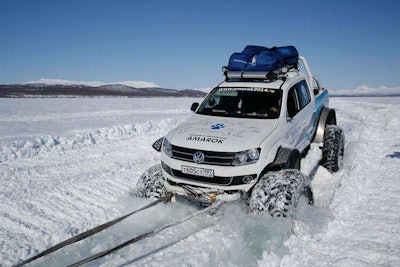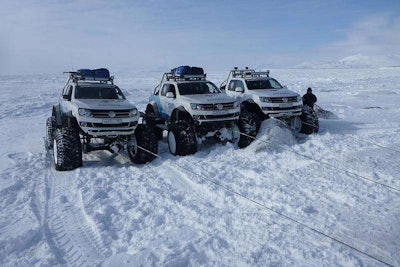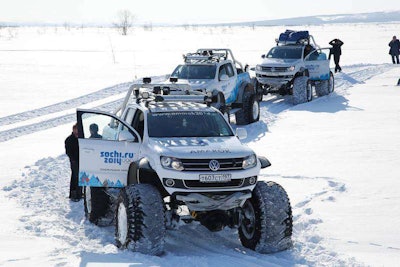 [youtube aVk8bIEFSsE nolink]