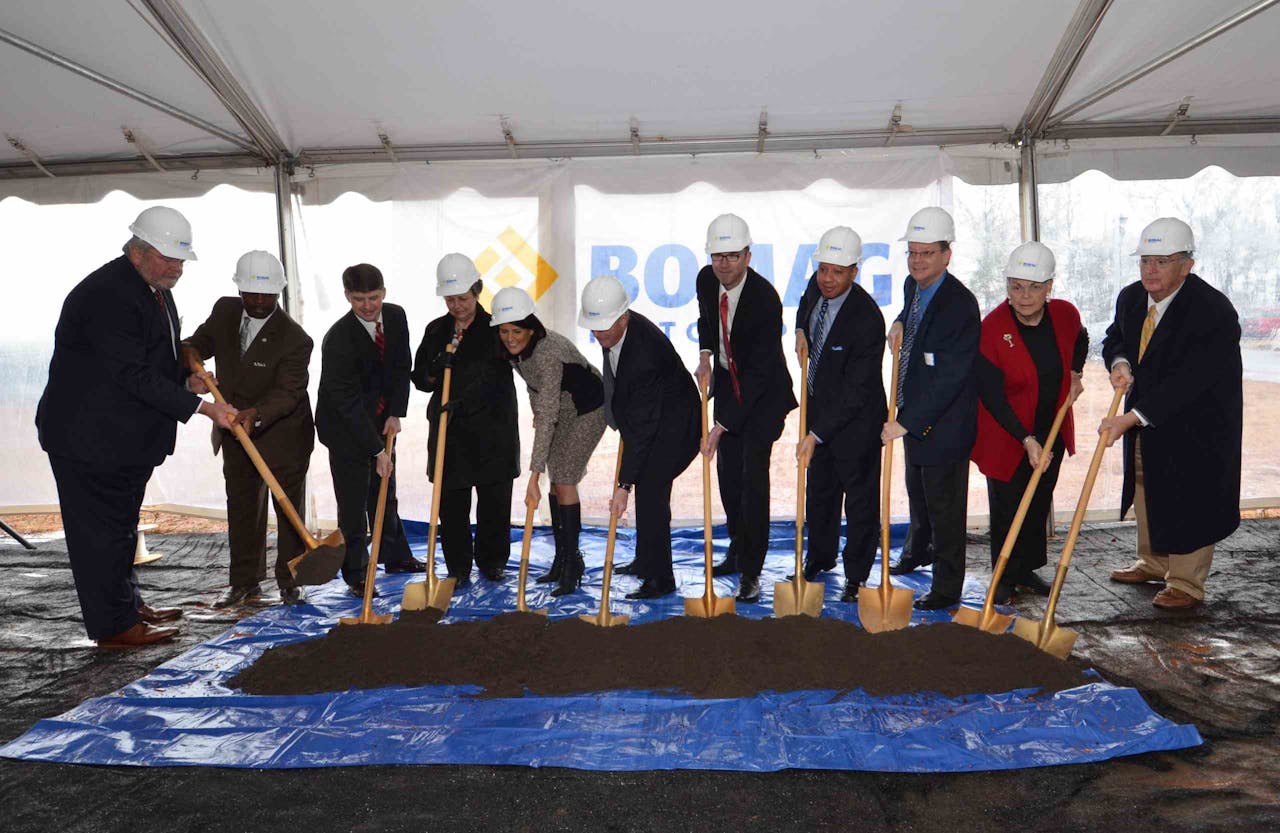 Wednesday morning, Bomag Americas held a ground breaking ceremony for the future site of its new North American headquarters in Ridgeway, South Carolina.
Company officials as well as South Carolina State and local officials were on hand for the event. The $18.2 million investment will create 121 new jobs for the state, South Carolina Gov. Nikki Haley said.
The 127,600 square-foot facility will consist of 107,100 square feet of warehousing and machine assembly space along with 20,500 square feet of office space.
Construction on the facility will begin in March with an expected completion date at some point in October 2014. At that time, Bomag will begin the move from its current North American headquarters in Kewanee, Illinois.
Bomag Americas president Walter Link said the company chose the new Ridgeway location because the area "(is) close to port of entry, proximity to an air hub for spare parts fulfillment and a climate conducive to offering year-round sales and service training for our customers."
In March 2013 Bomag bought the CMI and Cedarapids asphalt paving and reclamation equipment lines from Terex. The company says the new location will serve to advance product and service support for its now larger customer and distribution network.
The company announced the closing of the Kewanee plant in August of last year and announced that it would enter into a long-term lease with Terex for the Oklahoma facility where the company produces asphalt pavers, material transfer vehicles and reclaimers/stabilizers.