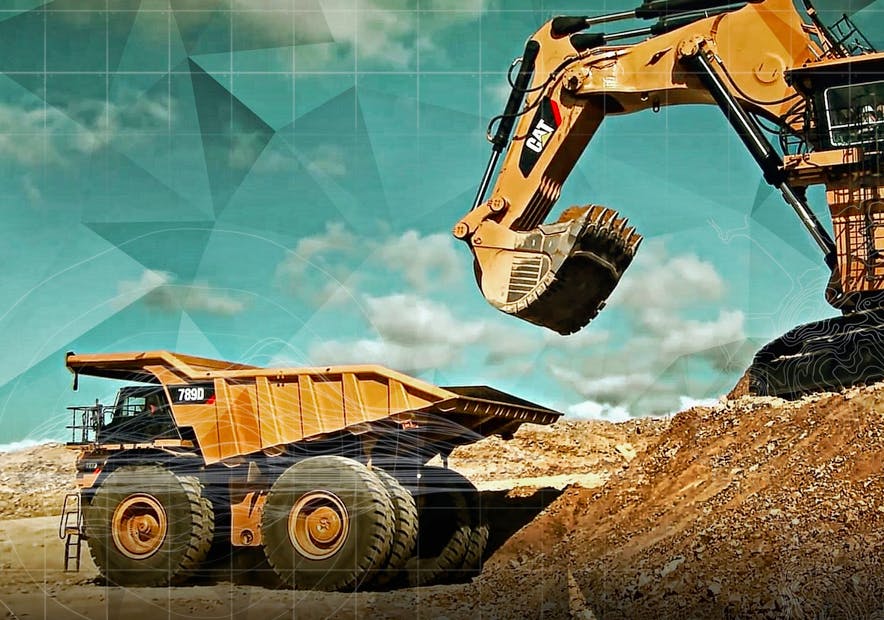 Caterpillar's Venture Capital arm has invested in Alight, a tech company that develops financial forecasting software, in the hopes of combining telematics data pulled from connected machines with business software.
Alight, based in San Francisco, says it recently closed a Series A funding round of $11 million that included the Cat investment. The tech startup specializes in providing industry-specific financial forecasting applications, combining "real-time, collaborative forecasting with robust scenario comparison and analysis to help CEOs manage the futures of their business," says Alight CEO Michele McGovern.
Alight launched with forecasting verticals for the mining and mortgage industries and plans to use the Series A funding to quicken the scaling of those verticals as well as expand into new industries with the addition of two new verticals later this year. A pharmaceutical vertical is planned for a third quarter release.
The company says CEOs, including those from tier 1 mining firms, "use Alight's applications to bring together historical and operational data with real-time market data to gain visibility into the financial impact of critical decisions—before they're made."
Obviously, it's the mining vertical that Cat has taken an interest in and the company says that it has already begun discussions with Alight to develop software that will combine data pulled from the company's heavy equipment with Alight's Mining Solutions forecasting "to help mining companies make more real-time business decisions."
Cat says Alight's cloud-based software would "allow users to pull data from other systems such as Cat MineStar, quickly run multiple scenarios to facilitate financial decision making and then create enterprise-level financial forecasts."
"Alight's technologies can allow our customers to see the financial impact of a machine or technology purchases as well as operational decisions before they're made," says Jim Hawkins, managing director of mining technology at Cat. "We believe that the solutions we are looking to develop with Alight could help [mining customers] better understand the impact of these decisions on production and operations as well as on profit margins and cash flow."
The investment is the latest of several data-fueled strategic partnerships or acquisitions Cat has completed in the last few years.
In 2015 the company formed a partnership with Uptake, an industrial analytics firm. Caterpillar is working with Uptake to bring predictive diagnostics to every Cat machine in the world. The hope is to create a network out of the 3 million Caterpillar engines and machines around the world, each talking to and learning from one another while commnicating back to Cat in an effort to discover and prevent maintenance issues before they happen.
Also in 2015, Cat acquired ESRG, Technologies Group, a Virginia Beach-based company specializing in marine telematics and analytics. The acquisition brought ESRG's telematics software, which covers more than 65 on-board systems, under the Caterpillar branding.
In 2016, Cat partnered with Redbird, a French drone data analytics startup, in order to enhance the heavy equipment maker's VisionLink telematics data with drone-captured maps. Later that year, Redbird was acquired by a San Francisco drone startup called Airware, and it wasn't long before Cat struck a partnership with an investment into that company as well. The Cat/Airware partnership is aimed at stocking drone hardware in Cat dealers around the globe.