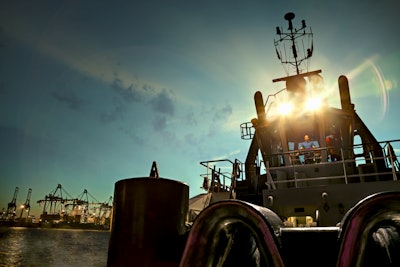 Just in case you didn't think Caterpillar was really serious about this whole Big Data thing, the company today announced it has completed the acquisition of a marine industry analytics company.
Caterpillar Marine has acquired ESRG Technologies Group, a Virginia Beach-based company specializing in marine telematics and analytics. The acquisition will bring ESRG's telematics software, which covers more than 65 on-board systems, under the Caterpillar branding.
ESRG was founded in 2000 and currently serves as a data analytics provider for the U.S. Navy, in addition to thousands of other ships around the world.
Caterpillar says the acquisition expands its marine telematics offerings from engine-only diagnostics to whole-ship monitoring.
The move is the latest effort by the company to harness more heavy equipment operation data in order to give customers the ability to avoid machine downtime through proactive maintenance and other corrections.
In March, Cat made a minority investment in analytics firm Uptake. Following the Uptake investment the company announced a new division devoted to data. Cat says this new Analytics & Innovation division will work to create a, "connected analytics ecosystem."