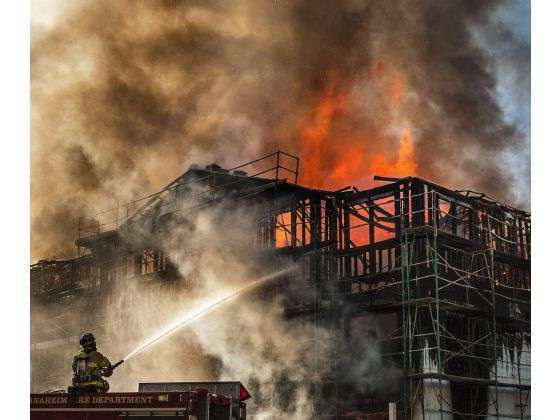 In Anaheim, California 88 firefighters fought for more than an hour to contain a three-alarm fire at an apartment complex construction site.
The fire, which did not spread to surrounding structures, gutted the building, dealing $2 million worth of damage, according to a report from the Orange County Register. The building is one of several under construction at a new complex called Monaco Apartments.
Construction workers were inside the unfinished structure when the fire began but all managed to safely evacuate. Once they had escaped they began helping firefighters haul hoses.
The cause of the fire is still under investigation but authorities are considering that the fire was sparked by the workers' activity.
This is the fourth large construction site fire in the U.S. in less than a month. It follows five-alarm fires in San Francisco and Houston that also destroyed unfinished apartment complexes and a three-alarm fire that engulfed the historic Younkers Building in downtown Des Moines, Iowa.