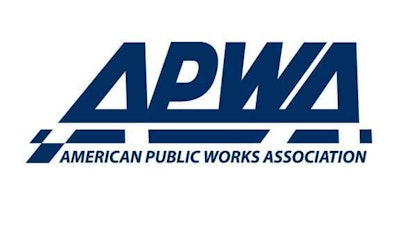 [Correction: Misspellings of APWA President Ed Gottko's last name have been corrected.]
The American Public Works Association announced Thursday its approval of the House of Representatives passing a new water infrastructure bill, the Water Resources Reform and Development Act (WRRDA).
APWA called the passage "swift," adding that it also commends the provisions included in the bill that streamline and speed up the project approval process.
"WRRDA's reforms will shorten the time it takes to complete projects, save taxpayers money, and ensure that environmental quality is not diminished," APWA President Ed Gottko, PWLF, said in a written statement.
The House passed WRRDA, or H.R. 3080, last Wednesday with a vote of 417 to 3. The bill is the first water infrastructure spending legislation the House has passed in six years.
The Senate approved its version of a water bill in May.
Gottko noted that the need for investment in water resources has grown significantly since the passage of the last water resources bill in 2007.
"The Water Resources Bill approved in the House will help fund needed projects to address flood control, navigation, storm damage reduction, beach nourishment, ecological restoration, water supply and levee safety," Gottko continued. "These are projects that will promote economic growth, foster environmental restoration, and spur job creation."