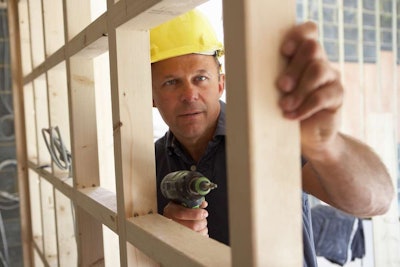 With the latest survey from the Associated General Contractors of America showing that 83 percent of contractors in the U.S. are having trouble finding enough skilled workers to meet demand, it's become clear that the most straightforward answer to the problem is to begin training up a new workforce.
To that end, we've seen states like Colorado and Ohio launch websites hoping to connect workers to hiring firms and educate those interested in the industry on how to get the appropriate training. In Oklahoma, they're cutting out the middle man.
The Oklahoma Department of Transportation will offer two week-long training programs for free to anyone who's interested in starting a construction career, according to a report from the Muskogee Phoenix. The ODOT is holding the training sessions at the Tulsa Technology Center December 2-5 from 9 a.m. to 5 p.m. and individuals who finish the program will receive certification.
The paper reports that certifications in forklift safety, work zone flagging, CPR/First Aid/AED and bloodborne pathogens will be available as will the Occupational Safety and Health Administration's 10-hour construction training program.
Those interested who can get to Tulsa for the week are asked to apply with ODOT by November 19 by contacting Andy Penney at 405-522-3174 and apenney@odot.org or Michelle Whittington at 405-521-2082 and mwhittington@odot.org.