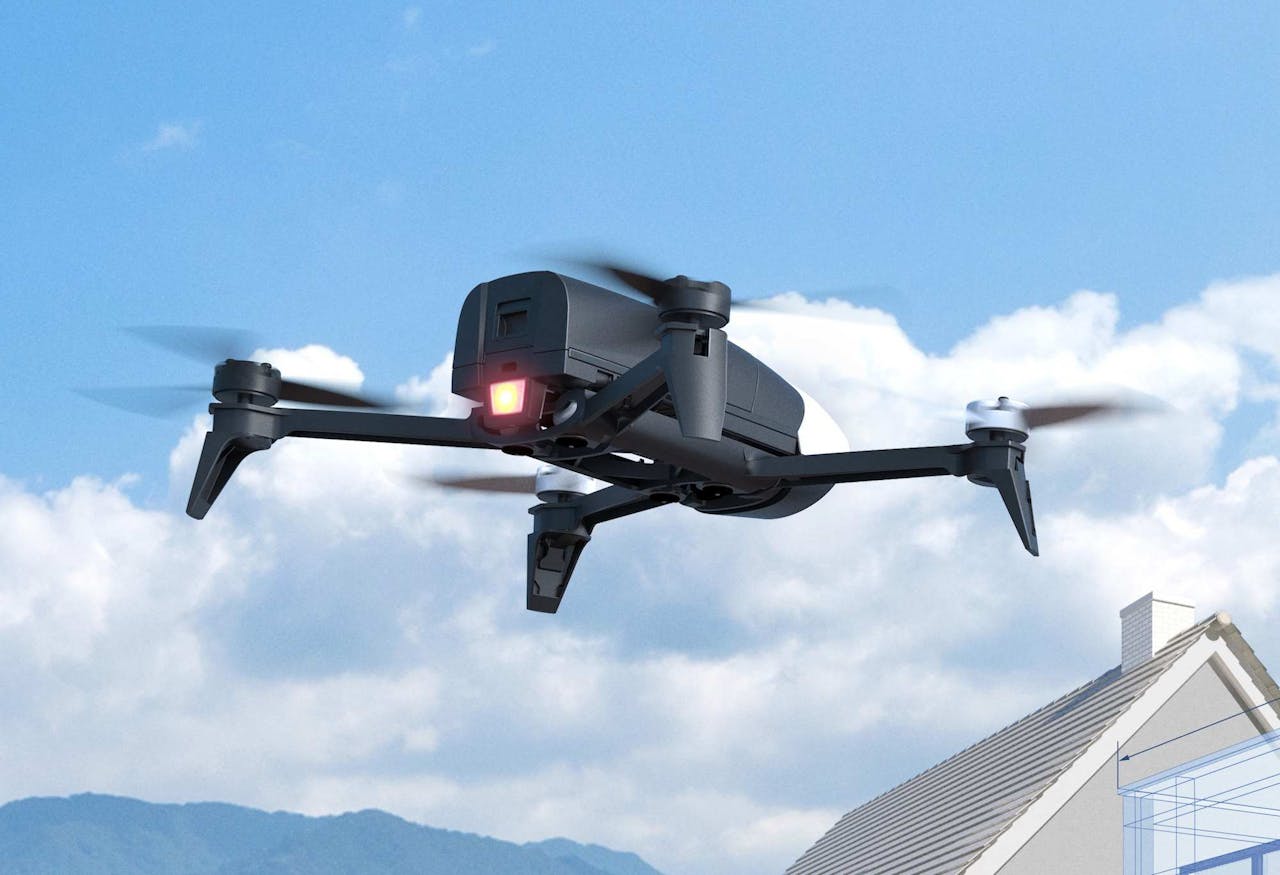 Less than two months after announcing an affordable drone package aimed at allowing real estate and construction professionals to quickly create 3D models of jobsites and properties, French drone maker Parrot has announced the launch of a new business unit that will focus on commercial applications.
As part of that announcement, Parrot has also introduced a new thermal imaging drone solution designed for use in inspections and trades work.
Though Parrot and competitor DJI have long enjoyed success in the consumer/hobbyist portion of the drone market, serious competition in startups like Kespry and Airware has emerged thanks to drone solutions tailored specifically to commercial settings. Kespry's end-to-end solution requires almost zero user interaction and has netted that company a global distribution deal with John Deere, while Airware's impressive mapping platform caught the eye of Caterpillar, which recently invested in the company as part of a drone rollout at the heavy equipment maker's dealerships across the world.
Parrot's response through its new Professional solutions unit is to repurpose two of its more capable consumer-level drones for commercial use by packaging these aircraft with powerful professional-grade software.
As we learned in March, the Bebop-Pro 3D Modeling pack combines Parrot's Bebop 2 drone (which by itself retails for around $400), a Skycontroller 2 remote control, the free Pix4Dcapture app and one year of access to the Pix4Dmodel app for processing aerial images into a 3D model. The package also includes extra batteries and a backpack for transport.
The new Bebop-Pro Thermal pack also includes the Bebop 2 drone and Skycontroller 2 remote control but adds a FLIR One Pro thermal imaging camera, a Thermal app for viewing live and captured thermal images, three batteries and a backpack.
Parrot also introduced a drone solution for agriculture users with the Disco-Pro AG pack. The company is packaging its fixed-wing Disco-Pro drone with its Sequoia multispectral sensor, a Skycontroller 2 remote control, the Pix4Dcapture app, a one-year license to the AIRNOV FIRST+ agricultural mapping platform, three batteries and a backpack.
The 3D Modeling pack costs $1,099, plus a subscription fee to the Pix4Dmodel software after the first year. Pricing on the Thermal pack has not yet been announced. The AG pack will retail for $4,500 plus a subscription fee to AIRINOV after the first year.