Caterpillar Ventures has announced an investment in busybusy, the startup development firm behind the digital timesheet app of the same name. The deal includes plans to integrate the software into the Cat Connect suite of connected machine offerings.
busybusy was founded by Isaac Barlow, an excavation contractor from St. George, Utah. After pinpointing labor costs as the primary reason most construction businesses fail within their first seven years, Barlow created busybusy, an app that allows workers to clock in at the jobsite from their iPhone or Android device. When they do, the time and their GPS location are logged, allowing bosses keep track of jobsite labor costs in real time.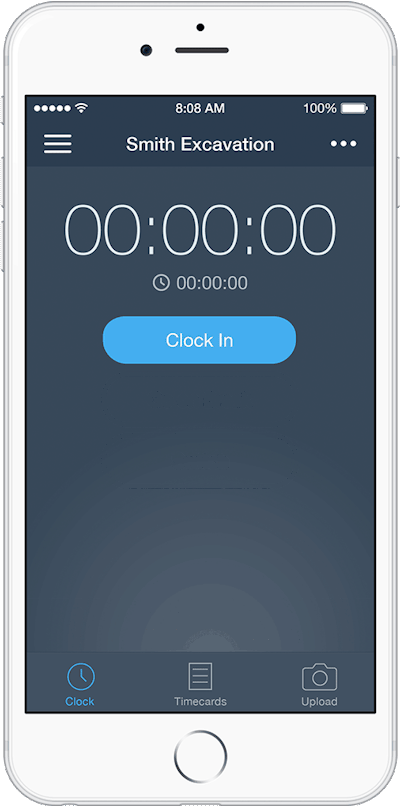 The app even works when a reliable cellular data connection is not available. The app simply notes the time and location and adds the clock-in to the log when network connectivity is restored.
The app also lets contractors set a labor budget for each project and as workers clock in and out, the current labor cost can be checked against that budget each day.
"While we will continue to focus on driving productivity gains from equipment on the jobsite through our technology and services, we know this accounts for only a fraction of the costs our customers are managing," Caterpillar's Construction Digital & Technology manager John Carpenter says in a statement. "By leveraging the software developed by busybusy, we can now be able to offer labor management services for our customers, which we know is one of their most significant variable expenses on the jobsite. This investment is a natural extension of the work we are doing to offer customers a suite of digital offerings to help them be more successful."
Cat says it will offer busybusy to construction customers as a subscription based service and will add it to its Cat Connect suite.
"Our mobile app automates labor and cost management with the contractor in mind. The real-time information we provide helps construction companies become more efficient, productive and profitable," Barlow, who also serves as busybusy CEO, added in a statement. "The investment by Caterpillar Ventures will assist in the rapid improvement and expansion of our offerings."
Originally aimed at small- and medium-sized contractors, in February 2016 busybusy announced a major update to the app's infrastructure and interface that opened it up for use by larger companies with multiple crews. In September the app added Quickbooks integration which easily pulls time cards and any other associated project information into that software for better organization.