By Jonathan Willis
Whenever new heavy-duty engine oils are launched to the public, it is the result of years of study, testing and development.
Global researchers spend years working with scientists and engineers developing fuels that will meet all government and industry standards as it relates to fuel economy and emissions regulations.
That's why December's roll out of CK-4 and FA-4, known as Proposed Category 11 (PC-11) while in development, drew so much attention through-out the industry.
But, six months later, the move to the new oils couldn't have gone much smoother, officials from major oil companies say.
"Our focus over the past 18 months has been on ensuring a seamless transition from API CJ-4 to CK-4/FA-4, with minimal disruption for our customers," says Tony Weatherill, global marketing director, automotive and transportation, Petro-Canada Lubricants, Inc.
"We've worked tirelessly to provide clarity and dispel potential confusion regarding the new specifications, and our commitment to planning, research and testing has seen us make a smooth transition both for our customers and distribution partners."
Dan Arcy, Shell's global OEM technical manager, says it took more than five-and-a-half years to develop the PC-11 category and prepare for its release. The company has about 50 million miles of testing completed on the oils.
"It's going really well," Arcy says. "We are continuing to test and prepare for the future, but we feel this has gone really well."
Megan Pino, Shell Rotella's global brand manager, says most of the worries and concern came early in the process, but by the time the oils were ready to be released, most consumers had few hesitations.
"We didn't really hear much noise," she says. "All that angst was quite a while before, and by the time we started to hear what the OEs were going to do, I think most of the concern was whether they would need to carry two oils. Then as they found out they really didn't."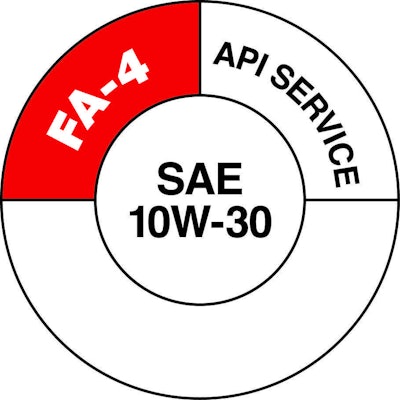 The need to evolve from CJ-4 oil was driven by changes to fuel economy and emissions regulations that prompted changes to engine components/sizes and often resulted in hotter operating temperatures. Oil technology and engine technology go hand in hand. Changing regulatory limits challenge engine manufacturers to reduce emissions.
As engine manufacturers began trying to create a new generation of cleaner, more fuel-efficient diesel engine, there became a need to develop a new generation of higher-performing diesel engine oils to protect them.
CK-4 engine oils are a direct replacement for the engine oils that were used prior to December 2016. The new FA-4 engine oils are being offered in lower viscosity grades and are designed primarily for next-generation engines to help maximize fuel economy.
Arcy says it was one of the biggest transitions to take place during his career, but it was probably one of the easiest and smoothest transitions that he's seen.
"We put a lot of education into this and I believe that really helped," he says.
Weatherill says Petro-Canada tried to "go above and beyond the standard industry requirements."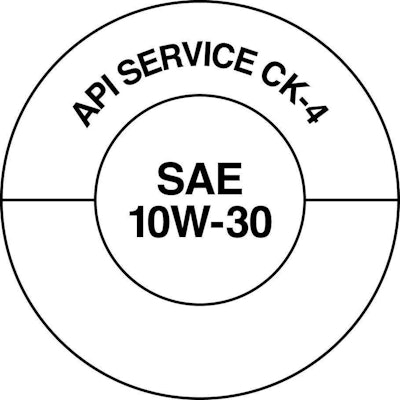 "Our DURON next generation products are the culmination of considerable research into lowering engine oil viscosity while maintaining their ability to withstand a high-shear engine environment," he says. "Our products provide engine protection for longer periods, and offer the opportunity for extended drain potential and fewer oil changes."
He adds, "In regard to the transition from API CJ-4 to CK-4 and FA-4 oils, we worked consistently throughout 2016 to help prepare the industry for change. We launched our 'Here Comes the Future' campaign and educational website, with the aim of increasing awareness of CK-4/FA-4 and to provide clear and concise in-formation on how CK-4/FA-4 oils differ from their predecessors, the technology behind them, and the impact that they will have for both on-road and off-road operators."
Since December, the American Petroleum Institute (API) has licensed approximately 400 CK-4 and more than 60 FA-4 oils submitted by large, medium and small oil marketers.
API says it expects availability to grow substantially over the next few years as more oil marketers add oils meeting the new standards to their product lines to address the needs of a variety of engine technologies — new and old, and in use both on- and off-highway.
Regardless of category growth, there's no shortage of oil available today.
"New API CK-4 and FA-4 oils should be readily available in bulk through diesel oil distributors for trucking fleets and other operators of diesel vehicles," says Kevin Ferrick, senior manager of API's Engine Oil Licensing and Certification System (EOLCS). "They are also available in packages through local retailers."
API adds the transition from CJ-4 to CK-4 was long overdue, as CJ-4 oils have been in the market for more than 10 years. With the CK-4 product, oil marketers are providing a number of improvements over CJ-4 including improved shear stability, oxidation resistance, and aeration control as well as protection against catalyst poisoning, particulate filter blocking, engine wear, piston deposits, degradation of low- and high-temperature properties, and soot-related viscosity increase.
FA-4 oils provide similar improvements over CJ-4 oils, but are limited in their scope of uses. Some engine OEMs have approved FA-4 products as back-wards compatible into recent years, but most intend to only user the lower viscosity oils in new engines and beyond. API says the FA-4 oil standard was developed specifically to provide engine manufacturers with a tool for meeting more stringent greenhouse gas emission standards.
Chevron's Senior Staff Engineer Shawn Whitacre was the Chairman of the ASTM International Heavy-Duty Engine Oil Classification Panel that developed the CK-4 and FA-4 products. Looking back today, he says the process went about as smoothly as it could have.
"If anything, they probably look better" than Chevron originally anticipated, he says, adding the products have performed well and continue to receive positive responses from OEMs.
Len Badal, Chevron's commercial sector manager for brand, technology and OEM says the new engine oil's release was well done from the product development team to research to market-ing and all the company's team members, and enables them to offer a complete product line.
Other oil marketers have enjoyed similar success.
"Our customers have told us that their transition to DURON next generation API CK-4 oils has been very successful. Since its introduction in December, we have experienced customers eager to take advantage of the performance benefits of API CK-4 and FA-4 oils," Weatherill says.
"We believe that this is testament to the meticulous preparation, education, communication and planning that went into the development of our product."
For aftermarket companies stocking, selling and using the new categories, API has developed a different API Service Symbol "Donut" for API FA-4 so that consumers can easily distinguish between CK-4 and FA-4. The new API FA-4 Donut features a shaded section (either black or color) to differentiate FA-4 oils from CK-4 oils. The CK-4 Donut looks the same as the CJ-4 Donut.