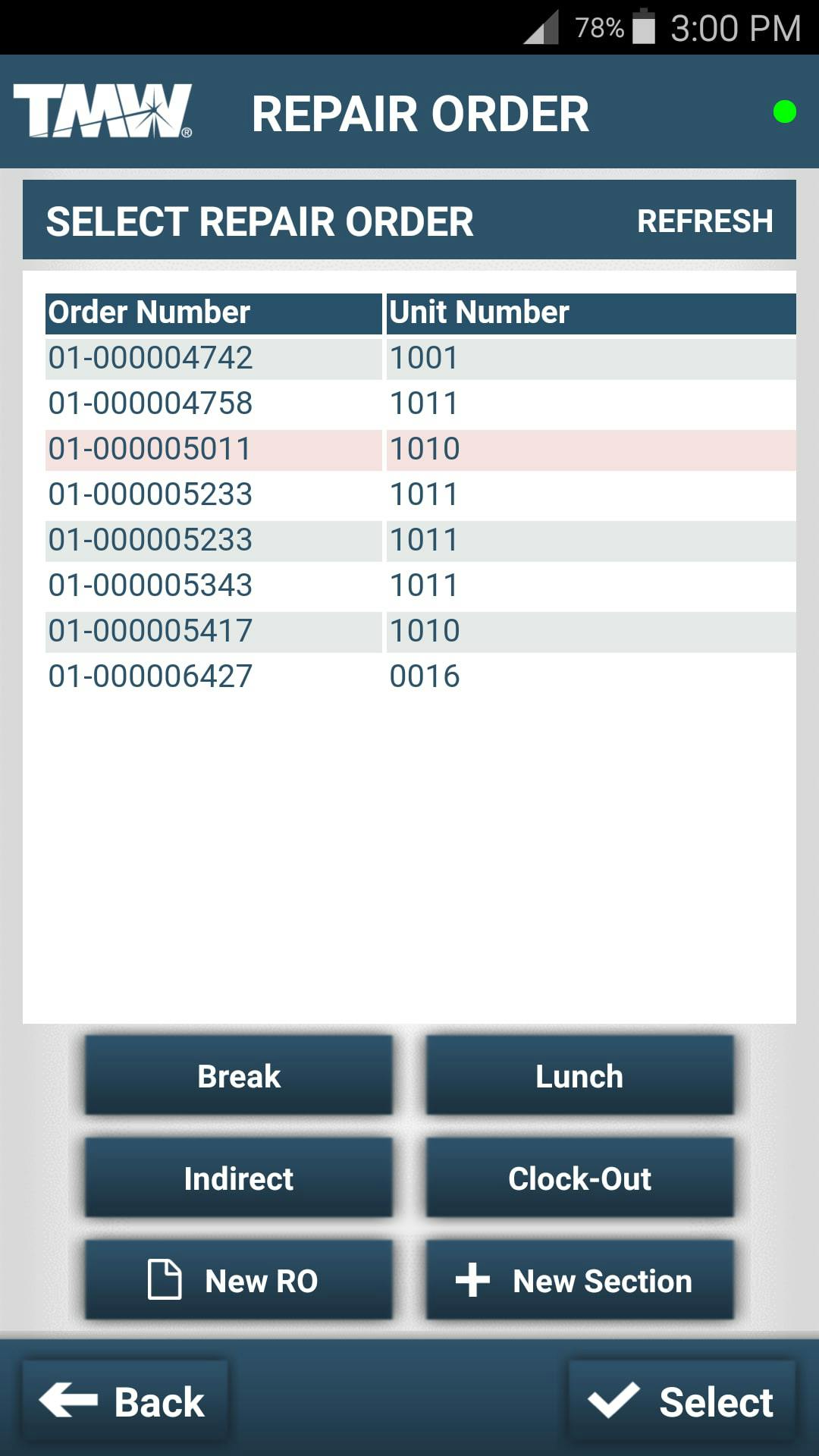 When Summit Materials faced a unique asset maintenance challenge, it implemented TMW Systems' comprehensive TMT Fleet Maintenance management solution to centralize and streamline in-house maintenance and repair operations. The company has also been using the TMT mobility app, Mobile Mechanic Workstation, at 35 of its locations to enable real-time management of remote service activity.
"We have remote mechanics with service trucks and field mechanics that work on-site," said Michael Coxie, business systems analyst at Summit Materials, in a press release. "With TMT Mobile Mechanic Workstation, we can load repair order and asset data on tablets, and our mechanics working remotely can track labor and parts usage in real time, open new repair orders, and forward accurate information to TMT Fleet Maintenance.
"In locations where there is no cell service or Internet access, the mobile app stores the data until it can be synced with the software at one of our maintenance facilities. Having access to data off-site and the ability to automatically import information from remote service and repair activity were among the criteria we established when we started looking into maintenance software. TMT Mobile Mechanic Workstation meets those needs very effectively."
TMT Mobile Mechanic Workstation works with TMT's Fleet Maintenance software. The mobile app allows remote access to information, accurately capturing and storing date- and time-stamped data in real time, and eliminates the need for manual data entry that relies on a mechanic's memory or handwritten notes.
"We were the first company to use TMT Mobile Mechanic Workstation, so we had the opportunity to work closely with TMW Systems to test the mobile app and provide feedback," Coxie says in the press release. "The mobile app provides a more streamlined and effective use of TMW's TMT Fleet Maintenance software throughout our entire existing operation, and at new companies we are acquiring."