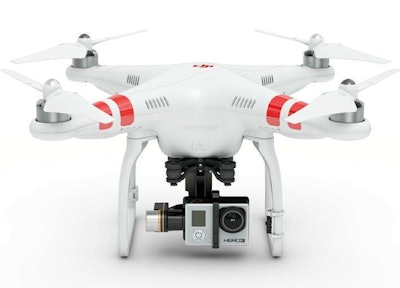 The company that pretty much invented the market for compact, action cameras is about to enter another market in which it is currently a supporting player: drones.
According to a report from the Wall Street Journal, GoPro is currently developing a line of multirotor helicopters outfitted with the brand's popular HD cameras.
Up until this point, GoPro has solely made cameras but does have considerable experience working with unmanned aircraft manufacturers like 3D Robotics which sells GoPro cameras with its drones.
GoPro is a popular camera among unmanned aircraft enthusiasts and drones from established manufacturer DJI support GoPro cameras. However, by making its own aircraft, GoPro is likely trying to head off a possible trend among drone makers toward dropping GoPro in favor of their own cameras which DJI has recently began doing.
The WSJ report says the GoPro drones will sell for between $500 and $1,000. That range would place the drones in a sweet spot: slightly more expensive than the $300 AR drones from Parrot and slightly cheaper than DJI's prosumer Phantom drones which start at around $1,200.
It's hard to see the news as anything but a positive for the growing drones market. The addition of a major player like GoPro gives consumers another choice and price point, and adds a trusted name to the list of manufacturers.