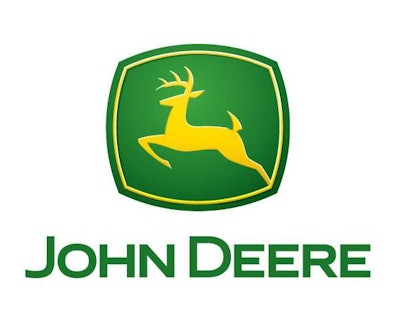 A conversion kit will be available starting in 2015 for John Deere Tier 4 Interim machines sold into countries where ultra-low sulfur diesel is not available, which includes most of the world outside of Europe, Canada and the United States.
Tier 4 machines run on ULSD, which has a sulfur content of 15 parts-per-millions or below. Fuel containing more sulfur produces corrosives in the combustion process, harming emission control devices. Without some way to "de-tier" these machines, they would be difficult to sell in lower-regulated countries.
Deere says its conversion kit would enable these exported machines to use higher sulfur fuel. It's assumed the kits will be available through the John Deere dealer network, and there was no immediate word on pricing.
JCB and Volvo have also announced "de-tiering" conversion strategies. JCB will use a software code it says will take "minutes" at an authorized JCB dealer will reset the engines.
Volvo announced a conversion kit in June, although like Deere, few specifics were available. At the Bauma trade show in Munich, Caterpillar said it was "working on a process" to enable the resale of Tier 4 machines in lower-regulated countries.