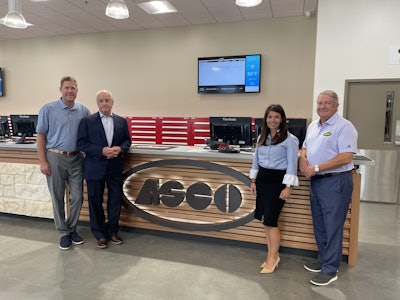 Equipment World
Equipment World has released the names of its three finalists for the 2023 Big Iron Dealer of the Year Award:
In alphabetical order, the finalists are:
Gregory Poole Equipment Company, Raleigh, North Carolina. In addition to Caterpillar, other lines carried include Weiler, Astec, Morooka, Genie, JLG, Hyster and Yale.
Feenaughty Machinery Company, Portland, Oregon. Specializing in construction and forestry equipment, Feenaughty sells, rents and services products from Develon, Kobelco, Takeuchi, Allied Construction Products and Fecon.
Newman Tractor, Verona, Kentucky. With five locations in Kentucky and Florida, Newman Tractor is an authorized dealer of Sany, Morooka and Merlo equipment.
The Big Iron Dealer of the Year award program, now in its sixth year, is designed to honor dealers for excellence in community engagement, customer education, technology implementation, staff training and marketing initiatives, along with sales, rental and service performance. Sales or revenue is not a determining factor for the award and the program is open to dealers and distributors of all sizes.
Past winners have been Alta Equipment (2018), Carolina Cat (2019), Front Range Kubota (2020), West Side Tractor Sales (2021) and ASCO (2022).
Equipment World editors will conduct in-depth interviews with each finalist, and the 2023 winner will be announced in fall. Each finalist will be featured in a profile on the Equipment World site.