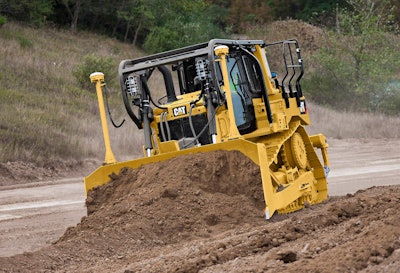 Talbert Manufacturing recently recognized its top 10 dealers for high performance in selling trailers, service and parts for 2016, with Hale Trailer Brake & Wheel of Voorhees, New Jersey, being named its top dealer for the ninth consecutive year.
"Hale continues to lead our North American dealer network year after year. They've earned the reputation as a leader in selection, service and customer satisfaction," says Talbert Manufacturing Vice President of Sales and Marketing Troy Geisler. "When it comes to trailers, Hale is really a one-stop shop for their customers."
Hale sells new and used trailers and related equipment, and provides trailer rental, commercial trailer parts and accessories and general service and repairs to trailer equipment through 12 dealer locations spread from Maine to Florida.
Doosan Portable Power has added Roland Machinery's Bolingbrook, Illinois, branch to its dealer network to carry the company's line of air compressors, generators and light towers.
Roland Machinery, based in Springfield, Illinois, has 15 locations in addition to its main office spread across Illinois, Indiana, Michigan, Missouri and Wisconsin. The Bolingbrook site covers the Chicago suburban area.
Fabick Cat recently marked its 100th anniversary with six $100,000 donations to St. Louis area charities from the dealership's Fabick Charitable Trust.
"For 100-years, Fabick Cat has supplied equipment and services that help make progress possible and improve the quality of life in our communities," says Fabick Cat CEO Doug Fabick. "Since 1917 our motto has always been 'To Ever Serve Our Customers Better.' To this day, these words remain the foundation of our success."
When news broke in May that Caterpillar had acquired peer-to-peer (P2P) equipment service Yard Club, it raised a lot of eyebrows in the heavy equipment and construction industries. The deal, terms of which were never disclosed, gave considerable weight to the notion that P2P equipment rental services, which allow contractors to rent machines in their fleets to one another, were changing the heavy equipment landscape.
The acquisition gave Cat a stake in what's becoming a crowded marketplace for peer-to-peer equipment rental. Competitors include EquipmentShare, Getable and the fast-growing Dozr to name just a few. Prior to the purchase of Yard Club, which was founded in 2013, Cat had invested in the startup and infused rental inventory into the young company's fleet. Last year, Yard Club facilitated more than $120 million in equipment transaction in North America.
You might assume Cat would be shouting from the rooftops about this deal. However, not only did Cat decline to disclose terms, the heavy equipment giant didn't really acknowledge the purchase at all. No press release. No replies to our requests for comment. Radio silence.
United Rentals has agreed to purchase Neff Corporation for $25 per share in cash, or $1.317 billion, and expects to close on the acquisition in the fourth quarter this year. The announcement follows the end of an agreement between Neff and H&E Equipment Services, which the former dissolved as a result of the more lucrative offer from United Rentals.
H&E's offer was for $21.07 per share, or roughly $1.2 billion.
This is the second major purchase for United Rentals this year. In April it completed a $965 million purchase of NES Rentals Holdings.