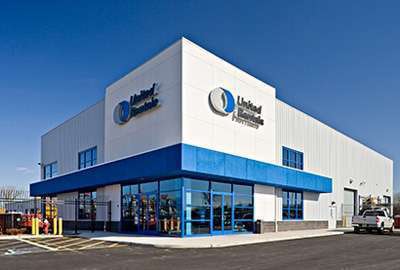 United Rentals says it has completed its purchase of NES Rentals Holdings for roughly $965 million in cash, a deal funded through "unsecured debt and available capacity on the company's ABL facility."
"We're excited by the customer and investor benefits we've created through this combination, which leverages our technology, infrastructure and cross-selling capabilities," says Michael Kneeland, president and CEO of United Rentals. "Most important, we're gaining a great team that cares deeply about providing quality service and shares our intense focus on safety."
The company previously announced the acquisition plan back in January. Kneeland described NES as a well-run operation that would benefit from United Rentals "technology, infrastructure and cross-selling capabilities."
NES is concentrated in the eastern half of the U.S. and specializes in aerial equipment. It serves about 18,000 customers through 73 branches and roughly 1,100 employees. The company had an estimated $369 million in total revenue for 2016 with an EBITDA of $155 million, creating a 42.1 percent margin. At the end of 2016, it had roughly $900 million "of fleet at original equipment cost."
United Rentals listed the following value points as reasoning behind the purchase agreement:
The addition of NES's branch footprint will increase the company's density in strategically important markets, including the East Coast, Gulf States and the Midwest.
The combined operations are expected to strengthen the company's relationships with local and strategic accounts in the construction and industrial sectors. This will enhance cross-selling opportunities and drive revenue synergies.
The combined operations are also expected to create meaningful opportunities for cost synergies in areas such as corporate overhead, operational efficiencies and purchasing.
United Rentals and NES share many cultural attributes, including a strong focus on safety, a customer-first business philosophy, and best practices for talent development and retention.
NES employees will bring a wealth of experience to United Rentals, and will have greater opportunities for career development within the larger combined organization.
United Rentals will acquire NES for a purchase price of $965 million in cash. Net of synergies, this represents a multiple of 4.9 times EBITDA for the year ended December 31, 2016, and an adjusted purchase multiple of 4.3 times, including the value of acquired tax assets.
The acquisition is expected to be immediately accretive to United Rentals' adjusted earnings per share and free cash flow generation for the full year 2017, and United Rentals expects to maintain a leverage ratio of less than 3.0. Return on invested capital is expected to exceed the cost of capital within 18 months of closing.
The transaction is not conditioned on financing. United Rentals expects to use a combination of cash, existing capacity under its ABL facility, and newly issued term debt to fund the transaction and related expenses.
United Rentals says Centerview Partners Holdings LP and Morgan Stanley were financial advisors and Sullivan & Cromwell LLP acted as legal advisor. NES held Catalyst Strategic Advisors, LLC and Deutsche Bank as financial advisors, with Jenner & Block LLP as legal advisor.