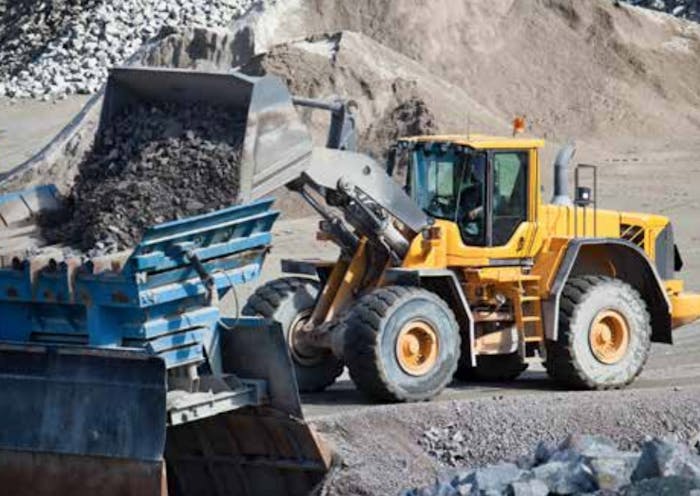 Equipment dealer Strongco Corporation's first quarter 2017 revenues fell to $83.2 million according to its most recent financial report, representing an 8.8 percent decrease compared to the same period the year before.
Earnings before interest, tax, depreciation and amortization (EBITDA) dropped to $4.3 million, a decrease of 18.9 percent compared to 2016's $5.3 million.
Despite these decreases, Robert Beutel, executive chairman of the Ontario-based company, says Strongco is beginning to see "small, but encouraging signs of improvement in the marketplace" compared to the challenges and transitions the company experienced last year.
Falcon Asphalt Repair Equipment has added ClearPath Solutions to its dealer network to represent the company's products in Georgia and Florida, offering sales, rental and attachment modifications.
"Falcon is the leading manufacturer of hotboxes and asphalt recyclers, and our customers in Georgia and Florida will benefit from the ability to keep their asphalt at temperature for extended periods, as well as the ability to recycle leftover asphalt," says ClearPath Solutions President Frank Salensky.
Less than two months after announcing an affordable drone package aimed at allowing real estate and construction professionals to quickly create 3D models of jobsites and properties, French drone maker Parrot has announced the launch of a new business unit that will focus on commercial applications.
As part of that announcement, Parrot has also introduced a new thermal imaging drone solution designed for use in inspections and trades work.
Though Parrot and competitor DJI have long enjoyed success in the consumer/hobbyist portion of the drone market, serious competition in startups like Kespry and Airware has emerged thanks to drone solutions tailored specifically to commercial settings. Kespry's end-to-end solution requires almost zero user interaction and has netted that company a global distribution deal with John Deere, while Airware's impressive mapping platform caught the eye of Caterpillar, which recently invested in the company as part of a drone rollout at the heavy equipment maker's dealerships across the world.
Kubota Engine America has opened a technical training center in Lincolnshire, Illinois, as a means of providing "educational opportunities" for dealer technicians.
The facility has 1,500 square feet of lab area and 3,400 square feet of classrooms.
The company recently held its inaugural sessions for technicians, which included a course on common rail Selective Catalytic Reduction (SCR) system with running engine stations. Course topics to be covered through the program include Diesel Power Tuning after treatments and SCR systems, spark ignited engines, legacy mechanically controlled engines and compression ignited engines equipped with common rail.
The American Rental Association (ARA) expects U.S. equipment rental revenue in 2017 to grow 4.5 percent, reaching $49.4 billion, according to its latest five-year forecast. This is $500 million more than its previous forecast issued in January.
The forecasted figure combines revenue for construction and industrial, general tool and light construction, as well as party and special events. ARA expects growth rates of 4.7 percent in 2018, 5.1 percent in 2019, 4.6 percent in 2020 and 4.4 percent in 2021, to reach $59.4 billion.
"The equipment rental continues to post strong performance numbers with annual revenues closing in in the $50 billion mark this year," says John McClelland, ARA's vice president for government affairs and chief economist. "The issues going forward are how the Congress is going to deal with tax reform and infrastructure spending. If tax reform can lower rates and simplify the code for all businesses that could be a sign of even stronger growth and a strong infrastructure bill will add to that momentum."
A dip in the start of construction on multifamily homes wiped out a small gain in single-family homes in April, bringing total U.S. home starts down 2.6 percent.
Total starts fell to a seasonally adjusted annual rate of 1.172 million but remain up 0.7 percent from the April 2016 figure, according to preliminary data from the Commerce Department.
Single family starts rose 0.4 percent to a rate of 835,000 homes while multifamily starts fell 9.6 percent to a rate of 328,000 homes. Single family starts remain up 8.9 percent over the year-ago figure while multifamily starts are down 14.6 percent.