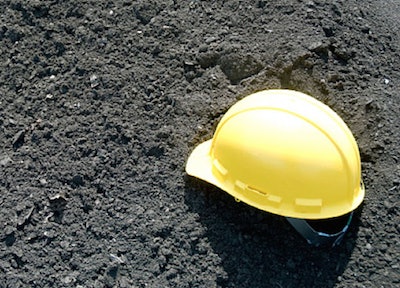 The U.S. Occupational Safety and Health Administration last month opened an investigation into an unreported fall that killed a worker on a Missouri jobsite.
According to a report from the Leader, 36-year-old roofer Nathan Scott Hemmen died after he fell while installing roof trusses. Hemmen suffered a 10-foot fall onto a concrete floor Oct. 21 and died later at the hospital later that day.
OSHA says Hemmen's employer, Festus-based JTR Construction, did not report the incident, noting that the agency was instead informed by Hemmen's family.
"Employers are required by law to report workplace hospitalizations to OSHA within 24 hours and fatalities within eight hours. It is unacceptable that JTR Construction failed to report the injury, hospitalization and death of a worker to OSHA," said Bill McDonald, OSHA's area director in St. Louis, in a statmentto the Leader.
"OSHA will investigate working conditions on the site to ensure that all proper safety protocols, such as the use of adequate fall protection, were in place at the time of the injury," he said.
Total construction deaths rose 10 percent in 2014, according to preliminary Bureau of Labor Statistics data. The deadliest profession in construction was roofing, with 81 roofers killed in 2014. Falls were the leading cause of death, claiming the lives of 349 workers.