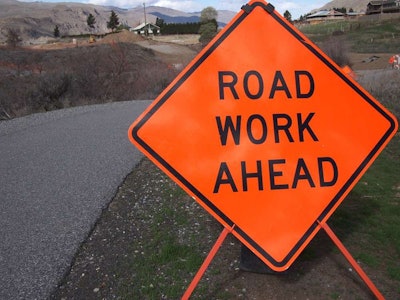 Police near Minneapolis say that road construction in the city is causing 10 to 15 locations each day to back up with traffic. And because of the congestion, they say incidents of road rage have increased to at least once a month.
Lakeville, Minnesota Police Chief Jeff Long told CBS Minnesota, "There's no place to put the traffic."
"I consider it similar to putting a fist through a straw," Long said. "There's just not room, and that's what we're doing by displacing the traffic on the highway is trying to get it through our local streets, and it's just not working and people are upset."
One extreme example of this rage happened when Cody Hale cut off a truck driver while turning onto a side street to avoid construction on Interstate 35 West. The truck driver responded by driving his semi up onto the shoulder to catch up with Hale before ramming the back end of Hale's vehicle and nearly pushing him through a red light.
Once the vehicles had stopped, the truck driver jumped out of his truck and attempted to pull Hale through the window of his vehicle. When Hale did get out of the car, a fight ensued. The truck driver has been cited for assault.
Displays of this type of impatience and frustration from drivers are perfect examples of why road construction crews need to be as safe as possible while inside work zones. Just in the last few weeks workers have died in work zone crashes in Alabama and Indiana.
A 2013 survey found that 45 percent of work zones in the U.S. had been crashed into.