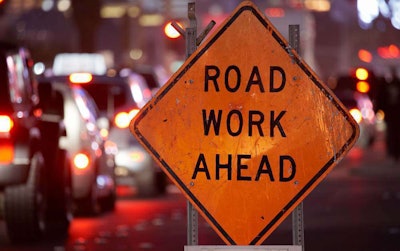 A construction worker died early Friday morning after a vehicle struck him in a highway work zone in Hoover, Alabama, AL.com reports.
The incident occurred on Interstate 459 around 3:40 a.m., the location of an Alabama Department of Transportation (ALDOT) paving project.
AL.com reports that Randy Keith Berry, 59, of Cullman was working in the center northound lane when an 84-year-old man drove through orange cones and barrels, struck Berry and left the scene. Berry was using a nuclear density gauge at the time of the crash.
The report comes just weeks after National Work Zone Awareness Week, during which transportation agencies and highway advocates promoted awareness of highway construction zones and the workers in them.
The suspect continued driving to work after the incident and police later located him near his office. The crash is still under investigation.
A recent survey from the Associated General Contractors of America found that vehicles crashed into 45 percent of highway contractors' work zones in the past year. More than 20 percent of those work zone crashes injured road workers, while 6 percent killed them.
Editor's Note: Amanda Bayhi is the online editor for sister sites Better Roads and Aggregates Manager.