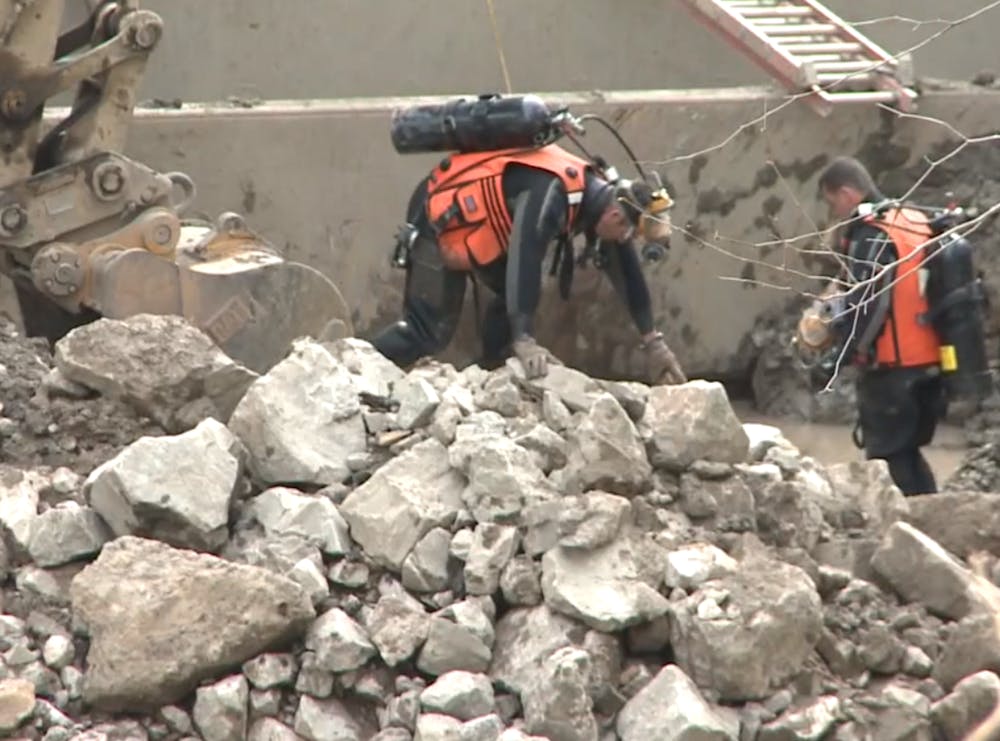 A construction worker was killed last week in a strange and tragic accident at a bridge construction site near Proctorville, Ohio.
The Lawrence County Sheriff's Office tells WSAZ TV 45-year-old worker Bradley D. Jenkins, of Otway, Ohio, was "working on a drill bit" near the foot of the bridge when the ground slipped beneath him causing him to fall into a 30-foot pit.
The bridge crosses over the Indian Guyan Creek on State Route 7 and the pit was filled with water. After Jenkins fell in, he was covered by rock and dirt debris, according to the WSAZ report.
Rescue divers attempted to retrieve the body unsuccessfully for six hours. As a last resort, a backhoe was used to dig through the debris and successfully pulled the body from the pit nearly 12 hours after the accident.
The Occupational Safety and Health Administration has begun their investigation into the accident. Jenkins worked for Complete General Construction of Columbus, Ohio.