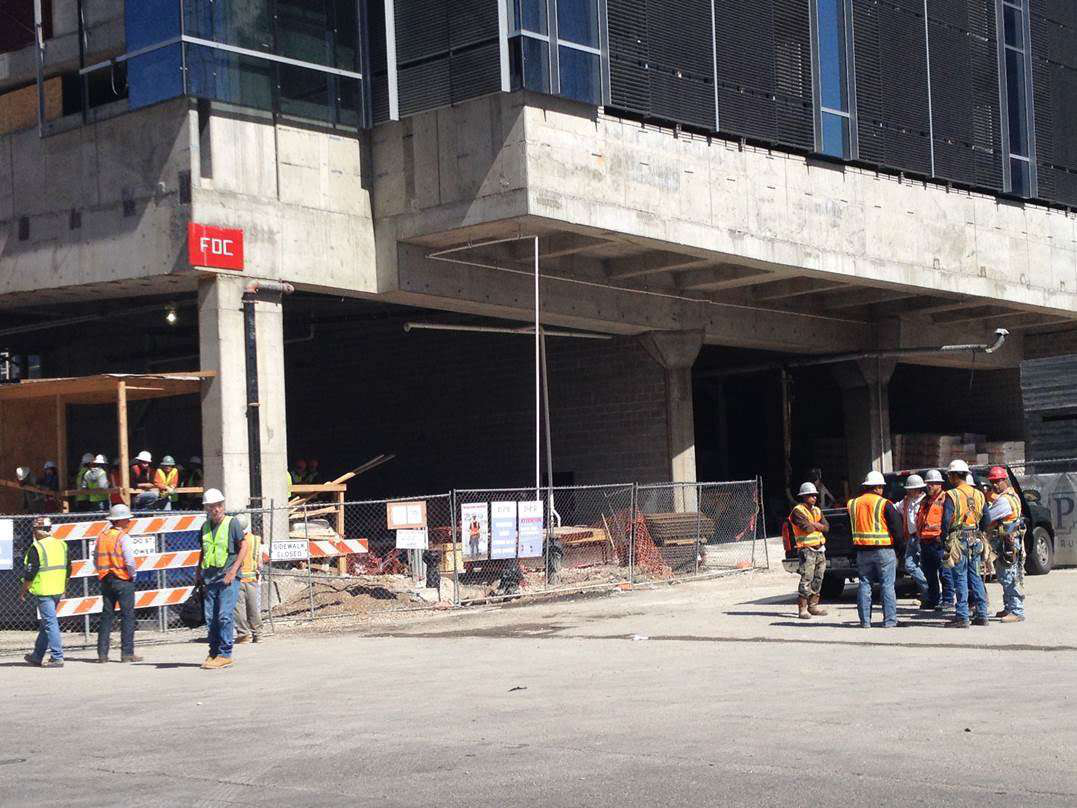 While working inside an elevator shaft at a jobsite in downtown Austin, Texas, a construction worker was pinned and later hospitalized with life-threatening injuries.
The worker, yet to be identified by authorities, was removing old radio communications towers inside a work elevator shaft on the exterior of the eighth floor of the unfinished Colorado Tower building. It's unclear why, but the elevator was activated, pinning his head against the wall of the shaft, according to a report from KXAN TV.
Medics on the site say the worker also suffered secondary injuries that were very serious as well.
The man worked for a subcontractor of DPR Construction who is heading the project. DPR regional manager Gary Nauert said in a statement that work at the site has been halted as the authorities investigate. The Occupational Safety and Health Administration is running an investigation as well.
In the statement, Nauert noted that safety is highly important at DPR and highlighted the firm's 0.91 incident rate in 5.3 million work hours during 2013.
"We will determine cause in this incident and ensure any ongoing issue is addressed, Nauert said. "At this time our thoughts and prayers are with the injured worker and his family and wish him a full recovery."
Christina Tzintzun of The Workers Defense Project told the station "more than one out of every five construction workers in Austin have suffered an injury on the job."