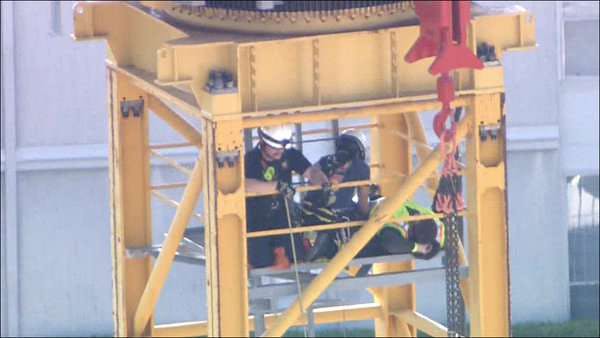 A crane operator was rescued from his machine Wednesday afternoon in Dallas after back spasms left him unable to get much further than just outside the cab.
Two members of the Dallas Fire-Rescue's Urban Search and Rescue team scaled the 120-foot ladder of the crane and worked in an extremely tight space to bring the man down, according to a report from WFAA TV.
The rescuers extracted the man from the crane, secured a back brace under him and then lowered him down the ladder with ropes. The man was able to use his hands along the rungs to guide himself down.
"We were able to secure the crane operator in a lowering device where we could keep his back straight and just lowered him down through the tower," Capt. Steve Coffman, the rescue team manager told the station. "Once they got the plan of how they were going to do it, I'd say they had him down in about 15 minutes."