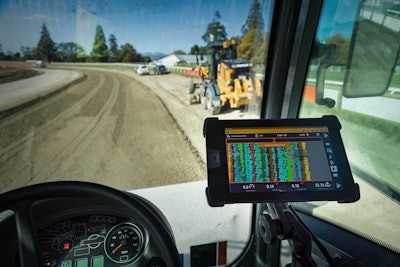 Trimble has expanded its Earthworks Grade Control Platform to bring 3D control to soil compactors.
The company says the version 2.4 GNSS-based compaction control uses the same platform as its Earthworks for excavators, dozers and motor graders.
Trimble lists the following benefits from using 3D control for soil compactors:
Increases compaction accuracy and speed.
Prevents over-compaction by reducing unnecessary passes.
Reduces training time for operators.
Increases remote support for operators.
"Adding this new machine type to the Trimble Earthworks platform gives contractors the ability to more easily manage their mixed fleets, train operators and manage jobsite data," says Scott Crozier, vice president of Trimble Civil Construction.
The system also improves material/surface lifts and layer management and office-to-field communication. It shows productivity data collected from the compactor to measure job progress in real time. Operators can see areas that need more attention as they work.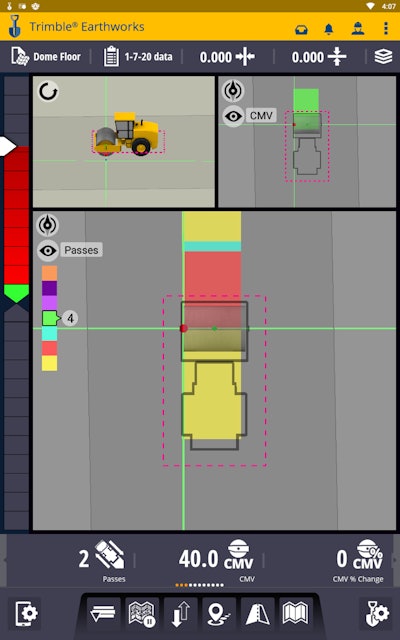 The system uses a color graphical display to show pass counts, compaction progress and soil stiffness. It also checks grade accuracy in real time.
Trimble offers different software licensing price levels for Earthworks, such as infield design licenses for operators or 3D model-only licenses. The company says this allows contractors to pay only for the features they need.
For a demonstration of Earthworks for compactors, check out the video below: