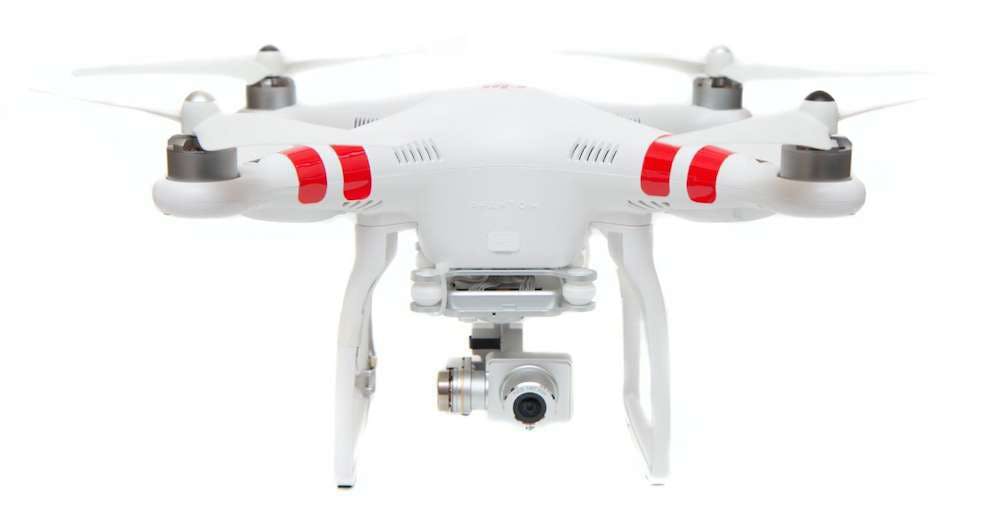 A large Ohio construction firm will soon begin to fly drones regularly over its jobsites with the good graces of the Federal Aviation Administration.
Danis Building Construction of Miamisburg, Ohio, tells WKEF TV it applied for a commercial drone exemption from the FAA in October and was given the thumbs up by the agency in April.
Despite issuing proposed rules that will eventually allow for the use of drones in construction applications back in February, current FAA guidelines still prohibit commercial use of the aircraft unless an exemption is issued. The proposed rules are not expected to become enforceable until 2017.
The company's drone of choice is a DJI Phantom, a popular and versatile rig that can be had for anywhere between $400 and $1,300 depending upon the options you select and where you buy it. The newest Phantom, the 3 Professional, retails for $1,259 on the DJI website.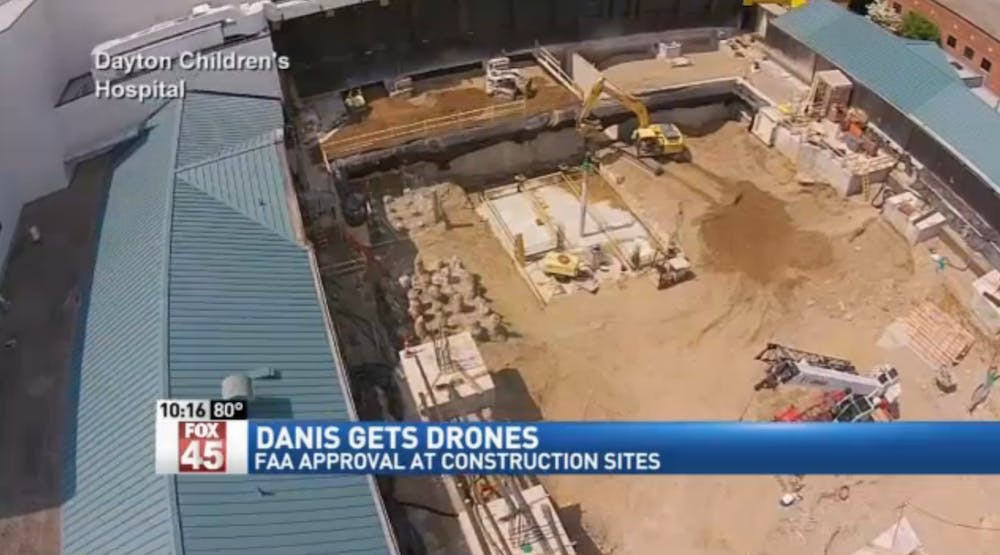 Danis has tasked Rob Mauro with operating the drone on its jobsites. WKEF reports Mauro, an engineer with the firm, also has 9 years of military flight experience having flown covert helicopter missions while serving in the Marines.
Under the FAA exemption, Danis can operate the drone below 500 feet and must ensure that the aircraft never leaves the operator's visual line of sight.
The firm will use the drone, at least initially, to get a better look at project progress, "take pictures for inspections, or to visually confirm something has been installed, installed correctly," Aaron Phillips, the firm's director of virtual design and construction, told the station.
"Logistics costs the client money," Phillips said, "Where these drones are really inexpensive at this point in time. … We're really focused on not putting our people up in the air on lifts and cranes to view potentially hard to reach areas."
Danis joins another Ohio-based firm, Clayco of Dayton, in gaining the drone exemption. Clayco was granted its exemption in December along with construction technology provider Trimble. Trimble competitor Topcon was granted the exemption in April.