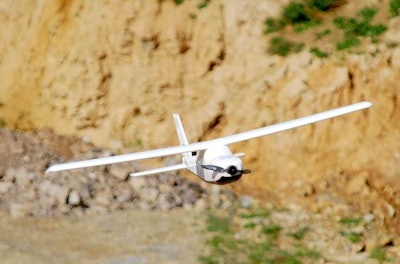 Topcon has received an exemption from the Federal Aviation Administration, excluding the company from the agency's current unmanned aerial systems (UAS) guidelines that until now have prohibited it from commercial operation of its Sirius mapping drones in the U.S.
The company says the exemption covers both the Sirius Pro and Sirius Basic drones for the use of aerial data collection and will allow Topcon representatives to provide demonstrations and training on drone mapping and surveying to customers.
Despite issuing proposed rules that will eventually allow for the use of drones in construction applications back in February, current FAA guidelines still prohibit commercial use of the aircraft unless an exemption is issued. The proposed rules are not expected to become enforceable until 2017.
Topcon competitor Trimble was granted a similar exemption by the FAA in December.
"Building on the success the Sirius models have already seen in the European and Australian markets, this exemption allows Topcon to expand on that momentum in the U.S.," said Eduardo Falcon, vice president and general manager of Topcon's GeoPositioning Solutions Group.
The Sirius drones are designed for aerial data gathering on construction sites, mines, quarries and in general land surveying. And unlike other mapping drones, the Sirius Pro doesn't require setting ground control points.