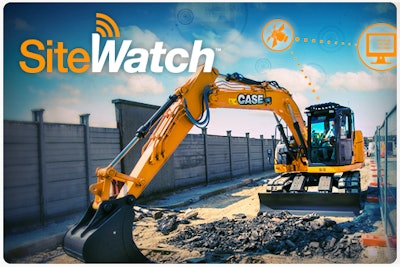 Case Construction Equipment has moved all of its precision services, such as telematics, into one group of services named Case SiteSolutions.
The company says this move will create a "360-degree" business solution system for customers, and make equipment data gathered "more practical and intuitive" for contractors to use.
"This starts with the extension of the factory-ready machine control offering for dozers, as well as the continued expansion and connectivity of its telematics solutions," Case said in a statement.
As part of this effort, the company has more than tripled the number of machine parameters transmitted by Case SiteWatch™ telematics, from 12 to 40. In addition, Case has created a hardware update for its AM53 modem that adds 3G connectivity. This also includes the technology available through Case's partnership with Leica.
To train contractors to better use the data they'll have available through the system, Case will be launching Case SiteSolutions Academy on its website in June this year. This program will cover equipment operation, offer tips on best practices, and provide entry-level training.