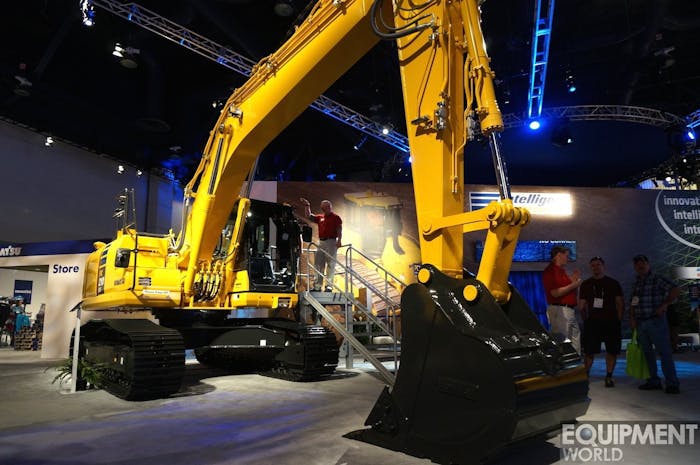 [imagebrowser id=43]
Komatsu made headlines last summer with the debut of its D61i-23 intelligent Machine Control dozer—a machine with built-in GPS/GNSS controls.
Getting rid of the GPS antenna and wiring on the blade conferred a number of benefits and allowed for both rough grade and finish grade work with the same machine.
The design now extends to four dozers in the company's lineup and soon will also be featured on excavators. Komatsu showed the first of these excavators, a prototype PC210LCi-10, at ConExpo.
This 21-ton, 158-horsepower machine has a large, 12-inch touch screen display with 3D viewing modes, facing angle compass and sound guidance. As with the dozers, the 3D GNSS machine control system is factory installed and relies on stroke sensing cylinders and inertial measurements to locate the bucket in space in real time.
Be sure to check out photos of the PC210LCi-10 in the gallery above.