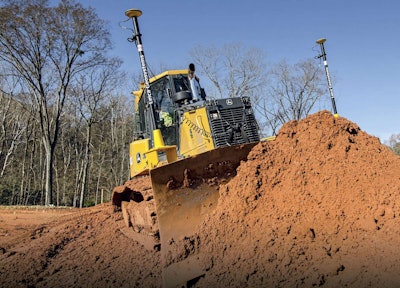 Eliminate the need to rework areas when handling material in grading operations with Leica Geosystems' iCON grade iGD4SP, which calculates the lift, angle and tilt of the dozer's six-way blade.
Enabling operators to angle the blade while iCON grade's advanced hydraulic control system controls the blade's lift and tilt, the system constantly maintains grade at full speed.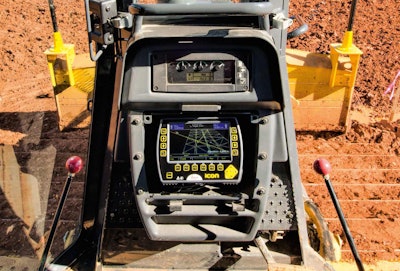 The system uses the new dual mast GNSS configuration, ensuring operators know the machine's exact heading and direction, delivering increased productivity by achieving the desired grade with fewer passes in even fine grading applications.
PowerSnap technology allows users to remove the control panel without disconnecting cables, and the slim masts improve visibility.
Plus, iCON grade solution is scalable giving owners the ability expand your a dozer's system as projects grow in scope and size. In the end, you only invest in what you need.
The iCON grade iGD4SP system will be available mid-April.