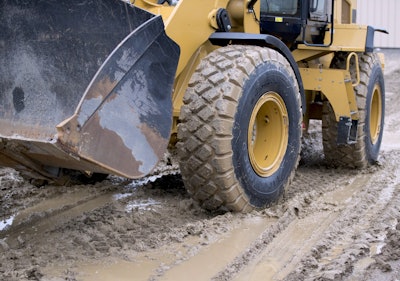 Firestone has introduced a new tire at ConExpo, the VersaBuilt radial, for optimum traction in loaders, graders and earthmovers in everything from muddy to rocky conditions.
The tires have a steal casing and what the company calls SideArmor sidewalls to protect against cuts and punctures by deflecting stones and debris.
The non-directional, self-cleaning tread provides added traction and a tough tread compound extends wear life. Firestone VersaBuilt radials come in three different tread patterns: All Traction G2/L2), All Purpose (E3/L3) and Deep Tread E4/L4); and 11 different sizes.