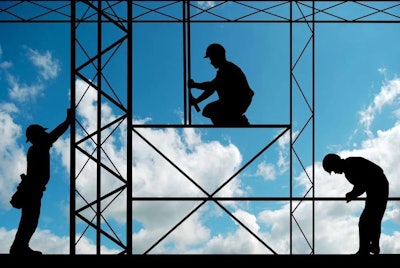 A questionnaire that a national contractors group said was unfair and causing delays in forgiveness for Paycheck Protection Program loans is being withdrawn.
The Associated General Contractors of America says the nine-page "Loan Necessity Questionnaire" required to forgive PPP loans over $2 million is being withdrawn by the U.S. Small Business Administration. AGC sued the agency in December over the questionnaire, and last month it filed a Freedom of Information Act request to try to make what it called a secretive process open to public scrutiny.
Over the course of several weeks of trying to negotiate a legal settlement with the SBA, the contractors group learned of SBA's decision to withdraw the questionnaire, Brian Turmail, AGC vice president of public affairs, said in an email.
AGC has received an "exceptionally large number of reports of the forgiveness of loans over $2 million," he added.
He called the decision "excellent news for the thousands of AGC members who accepted such loans from SBA in a good-faith effort to keep their people working though the pandemic."
The PPP loans were designed to help small businesses weather the pandemic and retain their employees. If 60% of the money was used for such things as worker pay and benefits, the two-year, 1% loans were eligible for forgiveness. Loans made after June 5, 2020, have a term of five years.
In all, the program approved nearly $800 billion in PPP loans, according to the SBA. It also reports that $279.4 billion worth of loans have been forgiven, as of May 24.