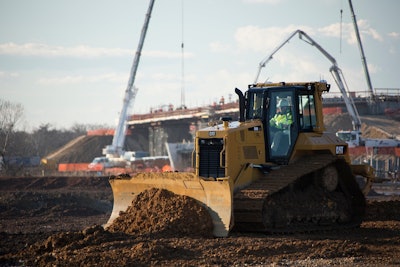 As part of the company's cost reduction plan introduced in the Fall of last year, Caterpillar has announced its latest round of layoffs with cuts affecting five facilities around the U.S.
According to a report from the Associated Press, Cat will eliminate a total of 670 jobs and close plants in Illinois, Georgia, New Mexico, Wisconsin and China. However, production at these facilities will be moved to a number of existing facilities and will require the addition of jobs at at least one.
The announcement of the cuts came a day after the company reported a 43-percent profit decline in 2015 and a fourth quarter loss of $87 million.
A report from the Peoria Journal Star places the number of employees to be laid off at the company's East Peoria, Illinois, campus at 350, a figure which includes both office and production employees. The company will close Building HH at the East Peoria campus by late 2018.
The Thomasville (Ga.) Times-Enterprise reports that Cat will close its fuel system manufacturing facility there in phases, leaving nearly 200 employees without jobs by the end of this year. Some of the work done in Thomasville will be consolidated at Cat's Pontiac, Ill., facility where 160 jobs will be added to take on the added workload.
The company also plans to shut down its forest products facility in Prentice, Wisc., cutting 220 jobs, according to a report from the Wausau Daily Herald. The paper reports Cat plans to move production from Prentice to facilities in Lagrange, Ga., and Victora, Texas by the end of this year.
Another 50 jobs will be cut with the closure of Cat's Santa Fe facility. According to a report from the Albuquerque Journal, Cat moved into the plant in 2010 when it purchased CleanAir Systems, a company that made diesel emissions-reduction devices.
The cuts will also impact a wheel loader manufacturing facility in Tongzhou, Jiangsu province in China. Forty jobs will be cut from that facility and the work will move to a facility in Aurora, Ill., the Wausau Daily Herald reports.
In October, Cat announced a sweeping cost reduction plan designed to save the company $1.5 billion over the next few years.
In a recent statement to Crain's Chicago Business, Cat numbered total workforce between September and Jan.1 at 5,000. As part of the plan, workforce cuts could reach as high as 10,000 by 2018.
The consolidation or closure of up to 20 facilities is also part of the plan. In addition to these most recent closures, Cat has announced the closure of a facility in Danville, Ky., as well as the closure of its global mining headquarters in Oak Creek, Wisc., moving the 250 jobs there to a facility in South Milwaukee.