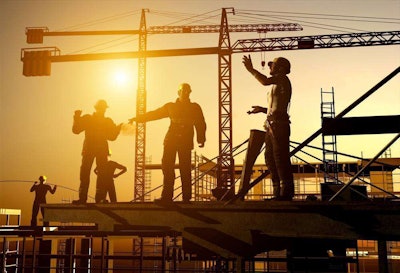 U.S. construction firms added 39,000 workers during January though the industry's unemployment rate rose for a third consecutive month.
The industry now employs 6.314 million people in the U.S., according to preliminary data from the Labor Department. January's addition continues a 13-month streak in employment gains for the industry.
That streak is likely to continue as 80 percent of firms recently told the Associated General Contractors of America that they plan on hiring this year.
The new data also revised the employment figure for December upward from the previously reported 6.166 million, to 6.275 million. The revision knocked down December's monthly gain to 46,000 instead of the previously reported 48,000.
Despite January's addition of workers, the industry's unemployment rate rose from 8.3 percent to 9.8 percent.
The U.S. economy added a total of 257,000 jobs in January while the unemployment rate rose from 5.6 to 5.7 percent.