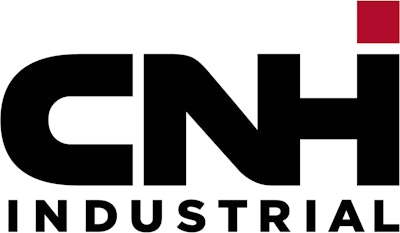 It wasn't nearly as bad as the third quarter, but the fourth certainly wasn't much better for CNH Industrial which saw sales declines across all equipment and vehicle segments.
Sales for the company, makers of the Case Construction and New Holland equipment brands, fell 10 percent during the quarter to $8.4 billion. Despite the drop in sales, profit rose 61 percent from the same quarter last year to $87 million.
The company posted full year sales of $32.5 billion, down 3.8 percent from 2013, with profit down 14 percent to $708 million. The company notes that before restructuring costs, profit for the quarter was at $167 million while profit for the year was at $940 million.
Looking forward to 2015, CNH Industrial expects equipment sales to fall once more to $28 billion.
Like competitor John Deere, the decline is mainly due to a slumping demand for farm equipment. CNH Industrial's agricultural equipment segment saw full-year sales fall 9.3 percent to $15.2 billion with operating profit down 12 percent to $1.7 billion. For the quarter, ag sales were down 17.8 percent to $3.4 billion.
The company saw ag sales declines in all regions with global demand for tractors down 7 percent and demand for combines down 18 percent. The company also notes a "significant decrease for high horsepower products."
And like Deere, while ag demand is down, demand for construction equipment is on the upswing. After posting a loss of $97 million in 2013, the segment made $79 million in profit for CNH Industrial in 2014. Net sales for the year were up 2.7 percent to $3.3 billion.